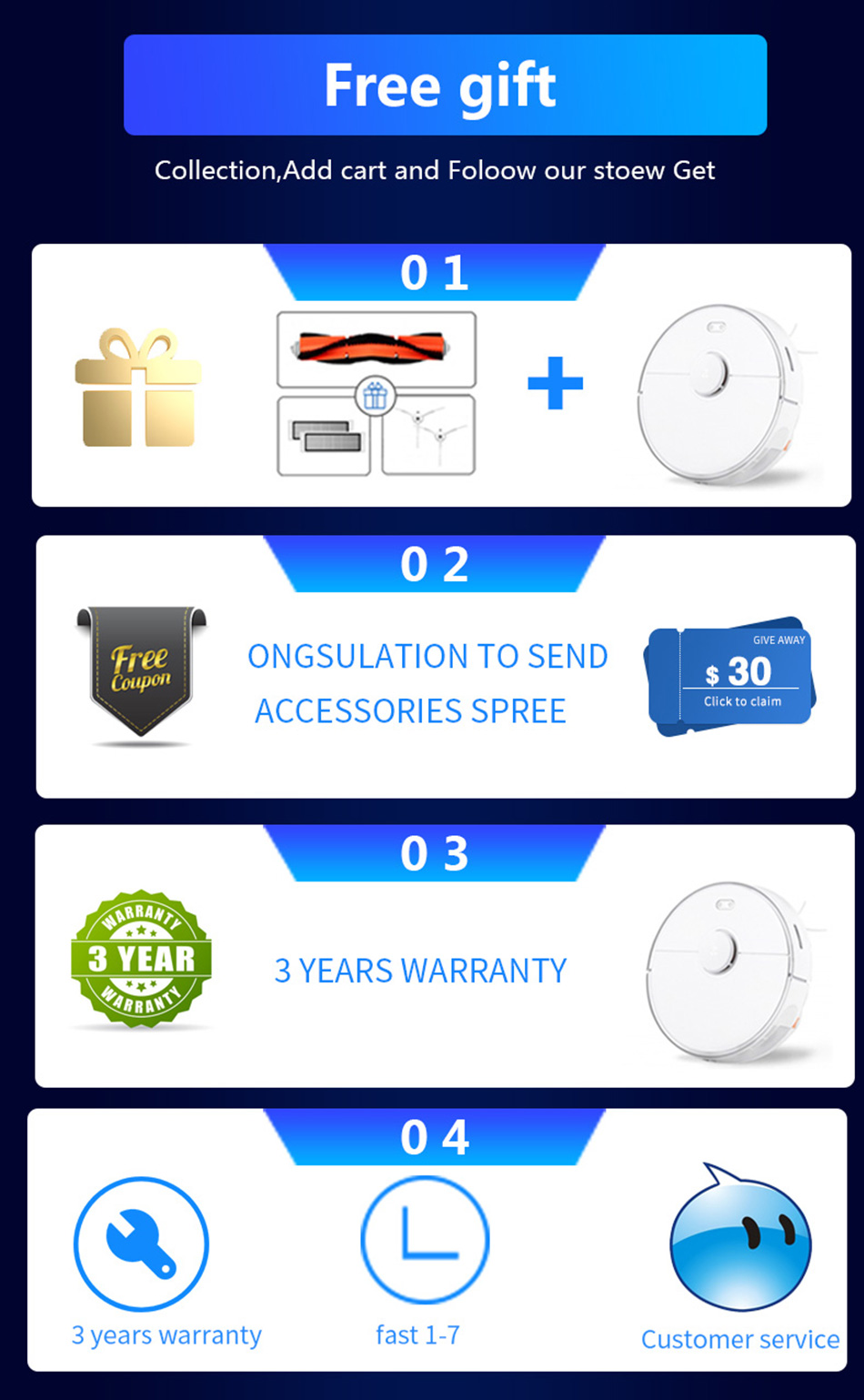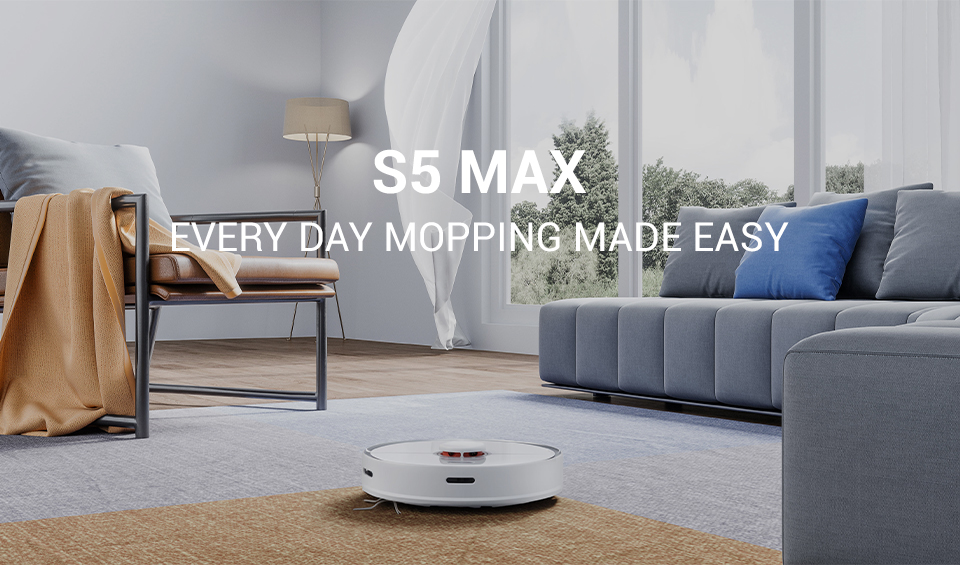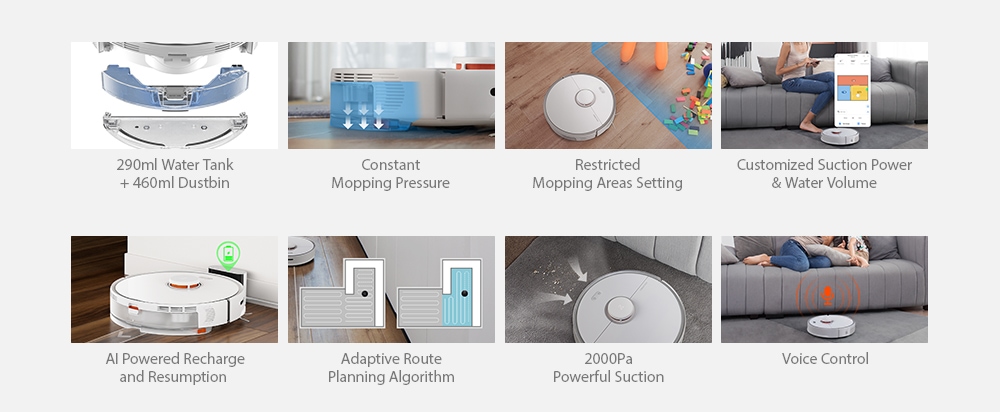 Ultra-large Electric Water Tank
The electric water tank of S5 Max has a brand-new ultra-precise peristaltic pump and it is large tohold 290ml of water, good for mopping 200sqm once.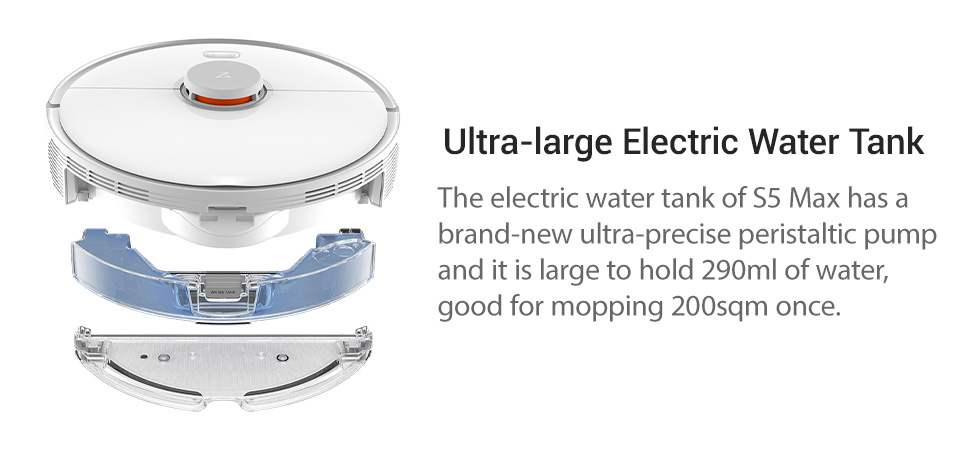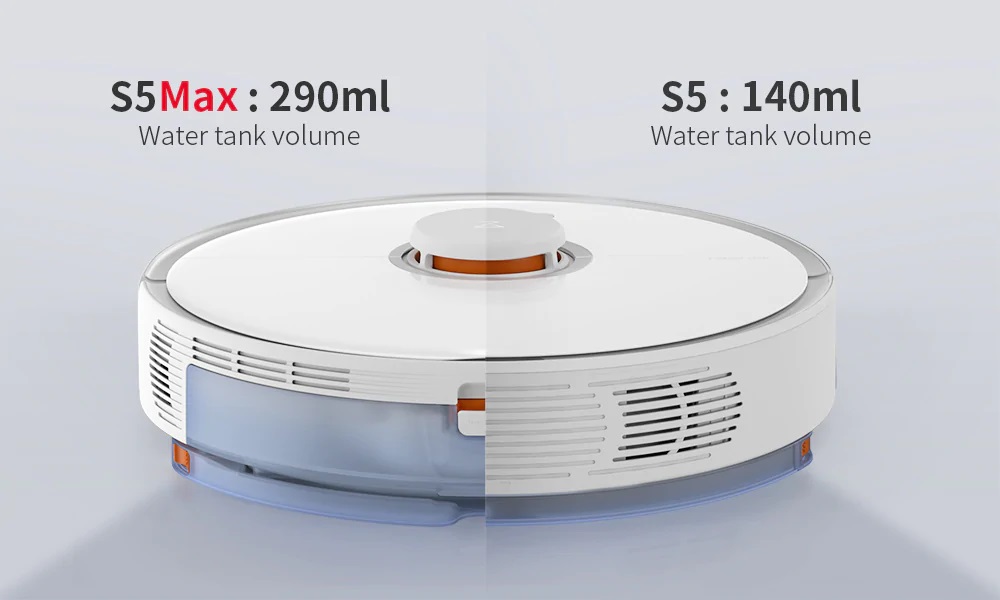 Consistent Mop Pressure
A spring-loaded mop pushes the mop pad onto the floor with a constant 300g of pressure, giving you mopping that is as thorough at the end as it is at the beginning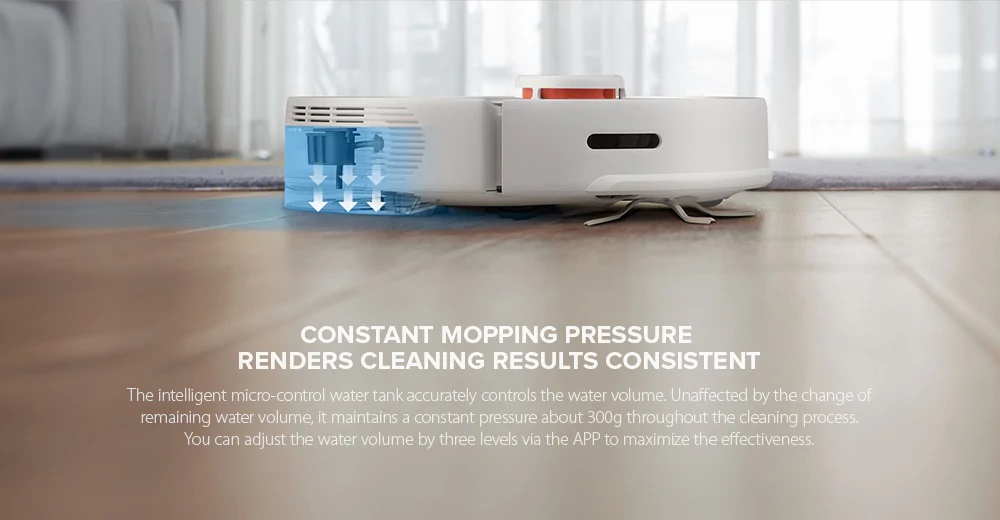 Precision Water Management
Precision water management gives you control over the amount of water used, so you can choose the best amount for cleaning different floor types. And the water tank is tested for 1500 hours following the robot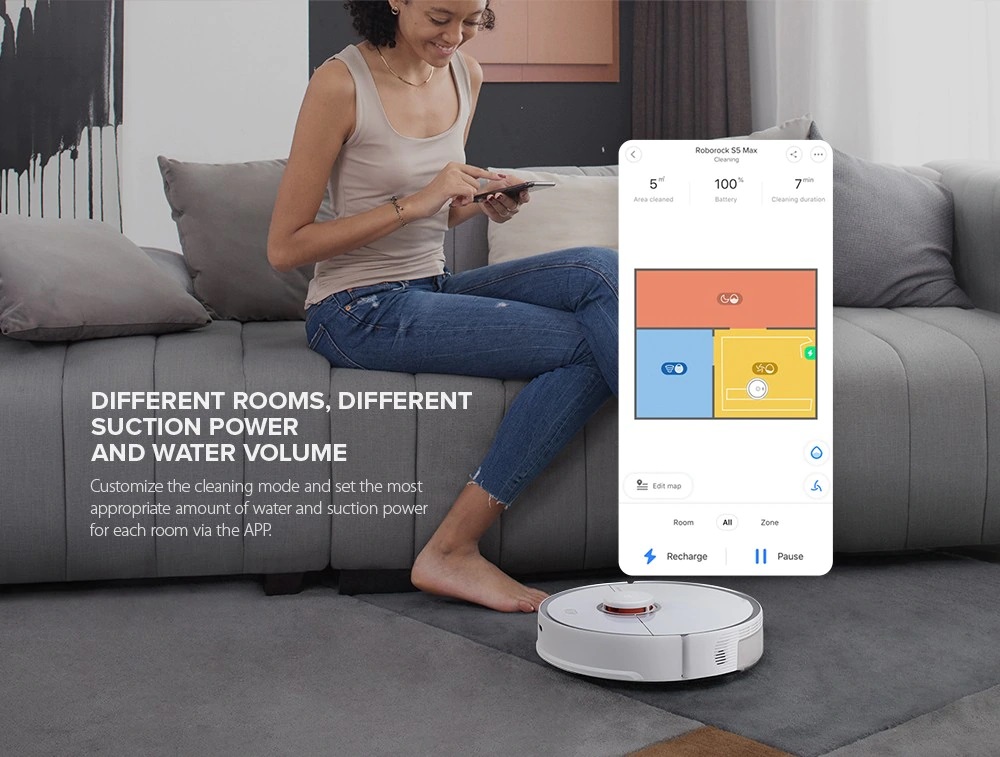 Virtual Barriers and Zone Cleaning
Place virtual no-go zones and barriers, or direct the robot to clean specific spots and are as using the Roborock app.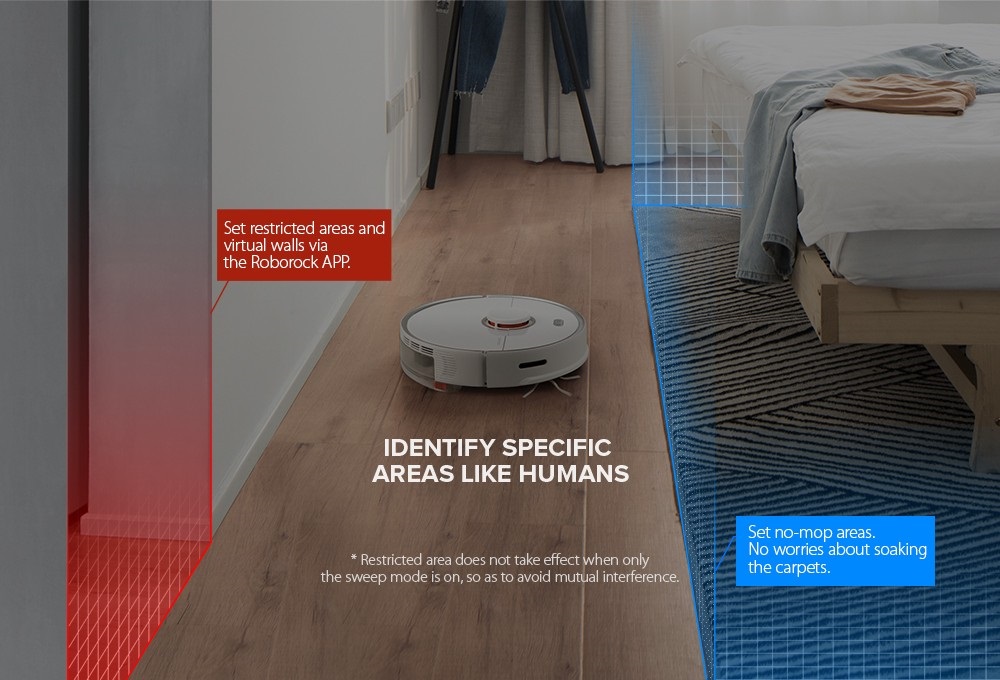 High Precision Navigation
A high-precision laser navigation system scans your room at 300RPM,creating areal-time map of your home.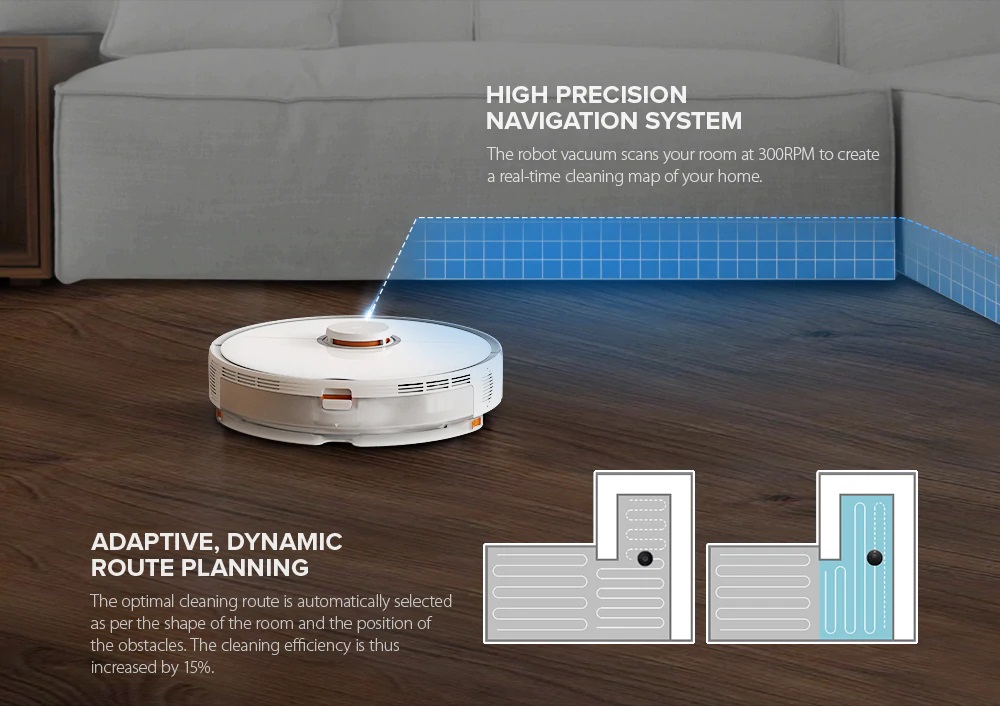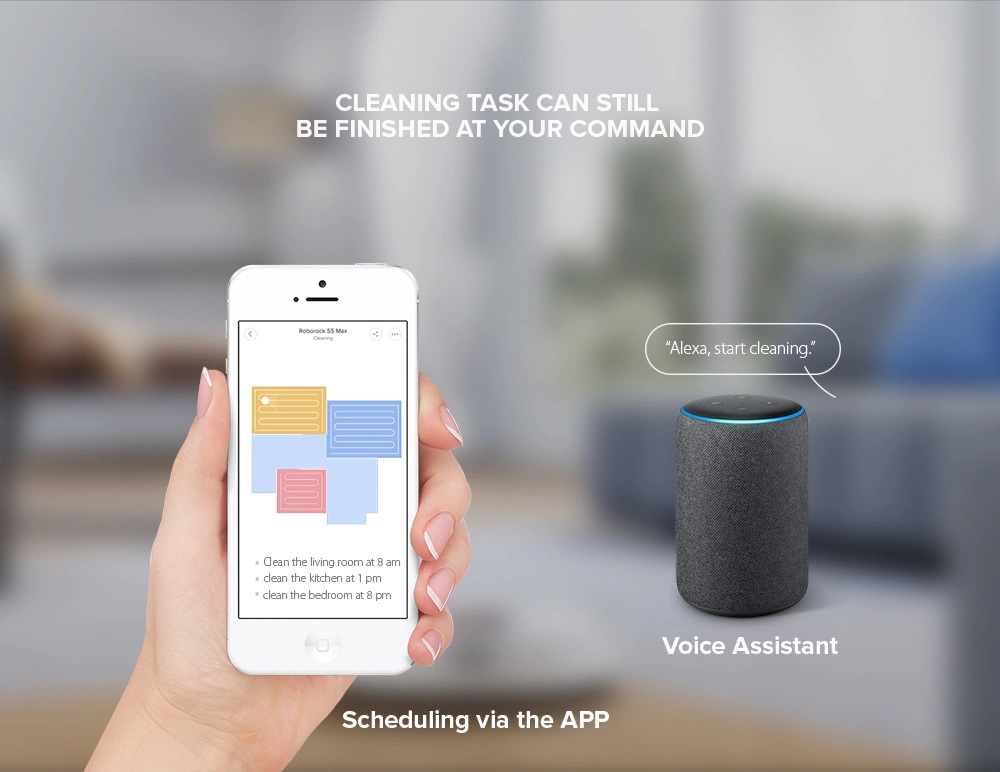 Cleaning tax can still be finished at your command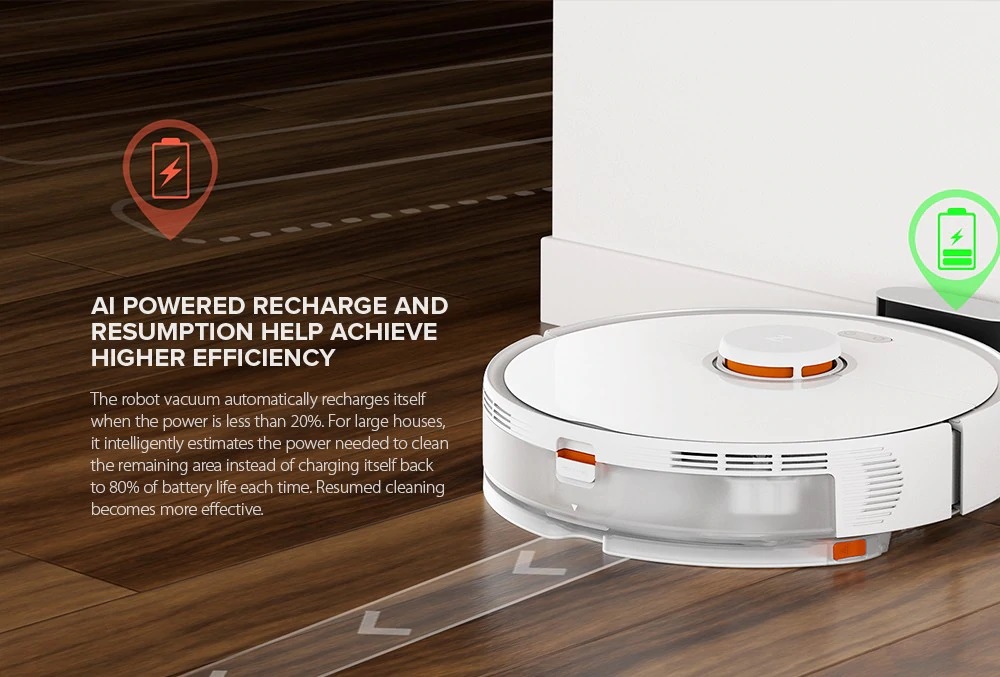 Automatically Recharge