Mi 10 Lite 5G
Snapdragon 765G with 5G | 6.57'' AMOLED TrueColor Display | 48MP Quad-Camera
4160mAh Battery | 20W Fast Charge | Google Pay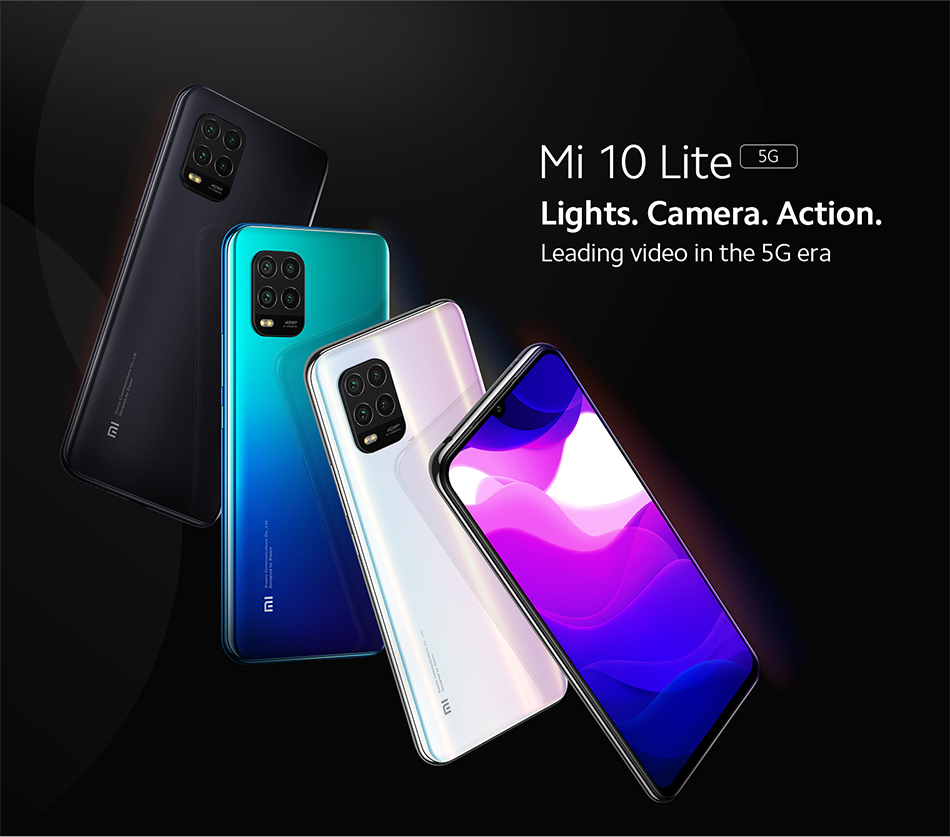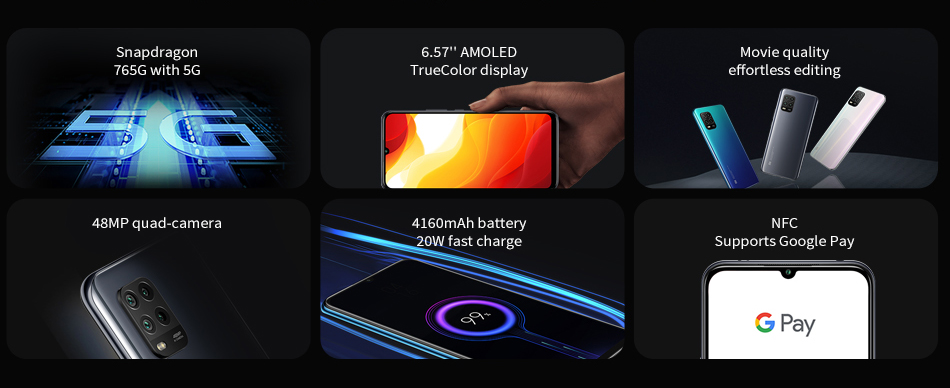 Video powerhouse of the new 5G era
With the popularization of 5G networks, the pace of life has changed. Whether it's live streaming, high-speed downloading or playing advanced games,
Mi 10 Lite gives you more options. With features of a flagship phone, Mi 10 lite will add to the excitement of your 5G life!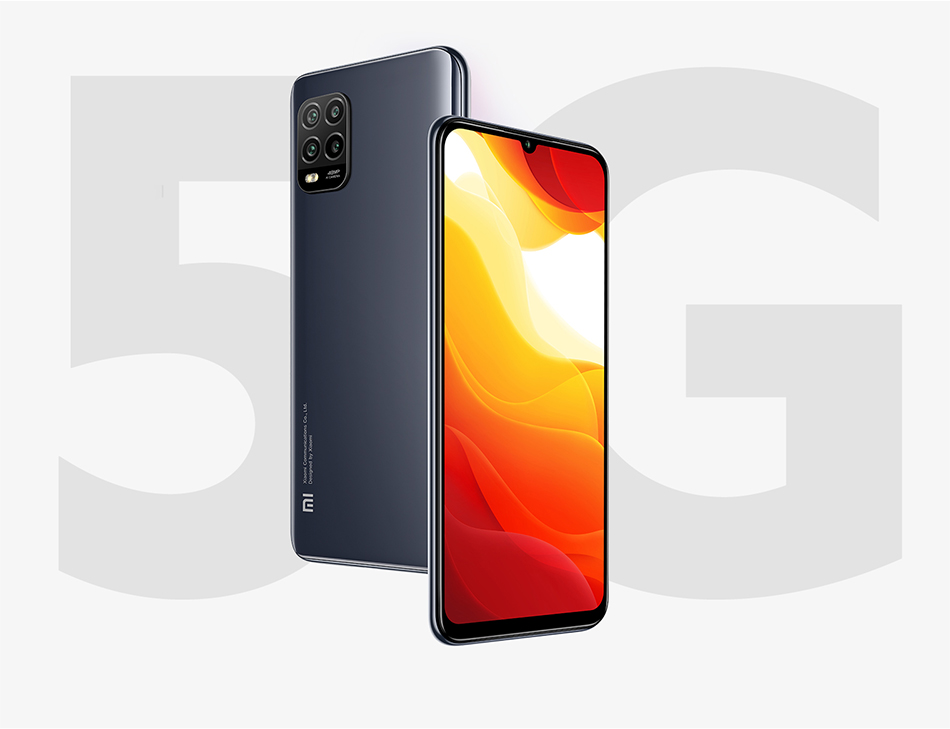 Qualcomm® Snapdragon™ 765G with 5G
Whether you are streaming videos or playing games, you can expect a more powerful performance and faster internet in 5G era.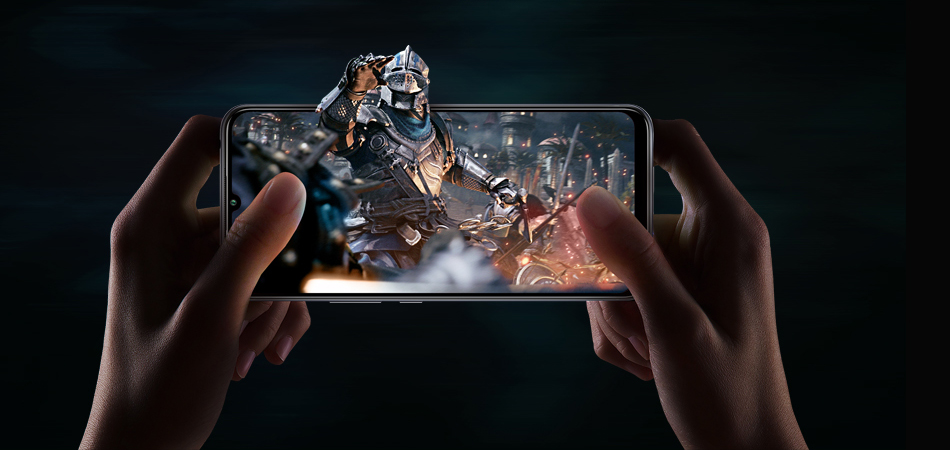 7nm EUV process with LiquidCool
The next-generation chip and LiquidCool technology reduce energy consumption and elevate performance,
allowing you to enjoy all kinds of media to your heart's content.
Fast charging, Long lasting
Worried about running out of charge? The high-capacity battery allows you to enjoy video games for longer periods of time,
and the 20W fast charge allows you to quickly restore power when the battery is low.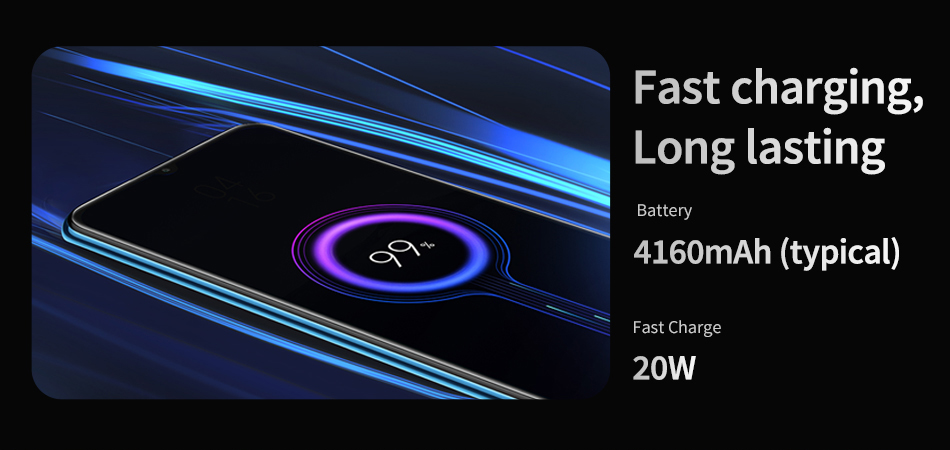 Bigger Screen, Better Visuals
The near borderless TrueColor display lets you enjoy every experience. Broadened horizons make the world more vivid.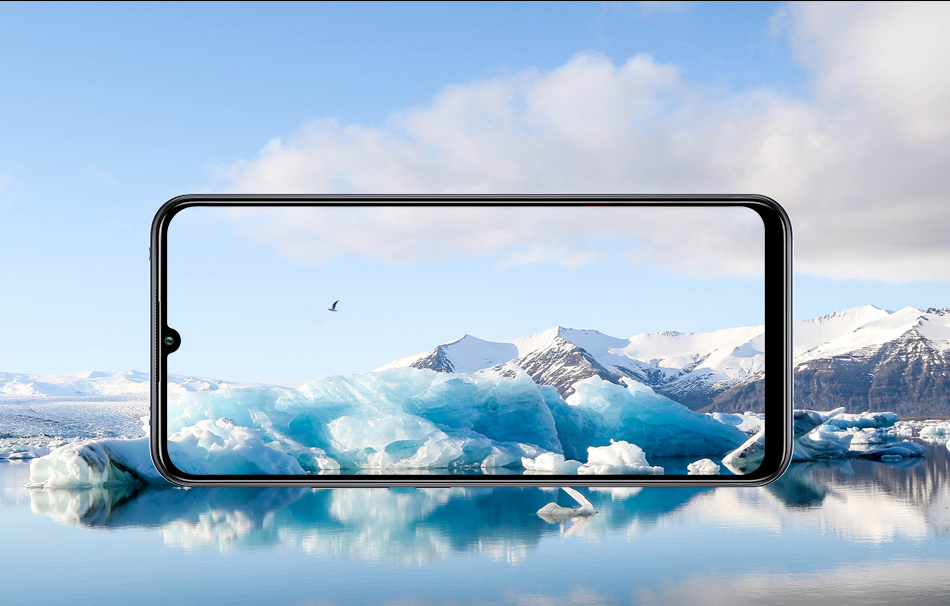 The world is in your hands
Whether it is a panorama, portrait, or night scene, the Mi 10 Lite 5G,
packed with powerful hardware and software, can be used with ease. The AI Quad Camera can handle any scene.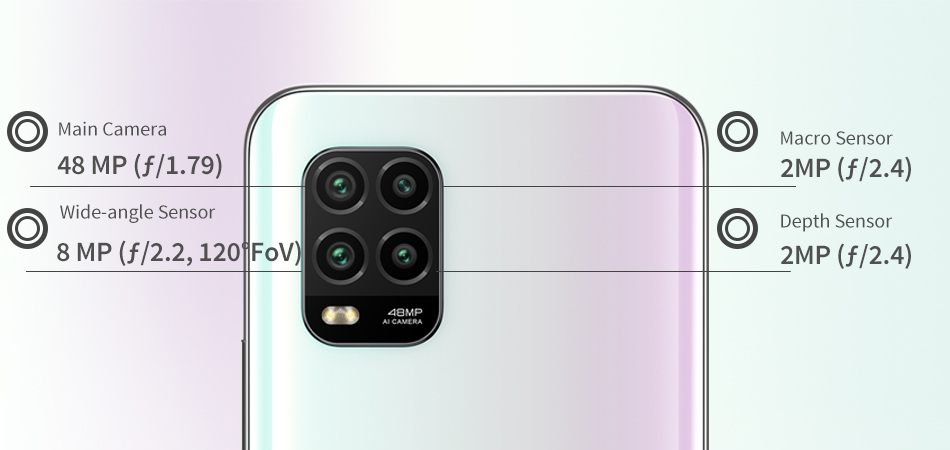 Editing at your fingertips
Combine multiple videos, transition effects, video speed adjustment,
and more video editing functions to become the director you were always meant to be.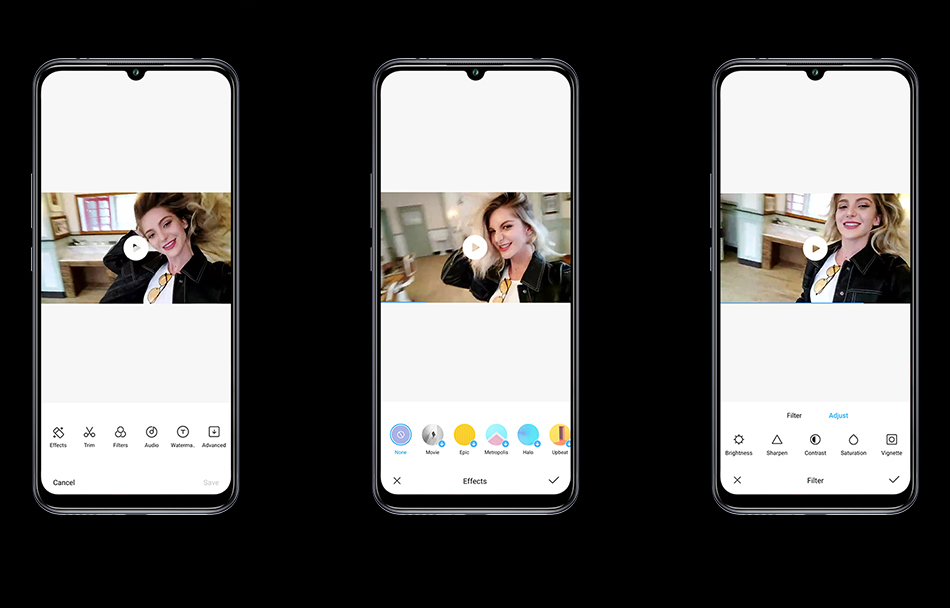 Front Camera 120fps Slow Motion
120fps slow motion is applied to the front camera to help you capture swift moments of beauty
and make yourself the protagonist in the film of your life.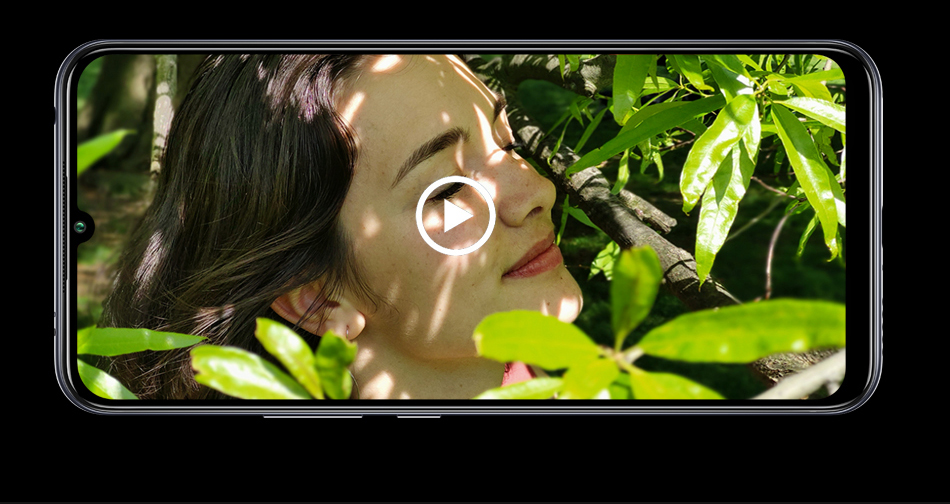 Take a photo and turn it into a printable document
Use Perspective Correction to correct the angle, the Shadow Remover function to get rid of any shadows.
Black and White mode can then turn your photos into printable documents,
making your mobile phone the best tool for both business and studies.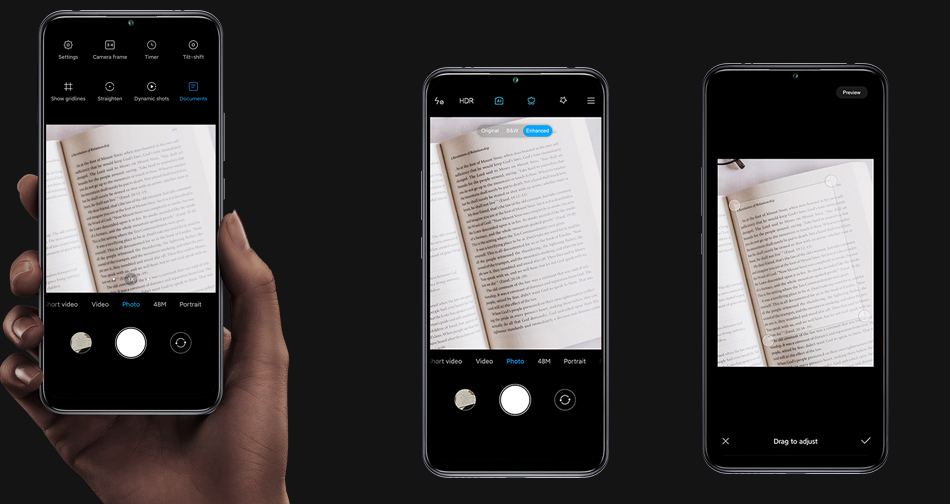 Every detail makes your experience