Xiaomi Robot Vacuum-Mop 2S
Covers Your Whole House via Laser Navigation Technology for a Deeper Clean
LDS (Laser Distance Sensor) Navigation
Creates maps accurately and plans cleaning properly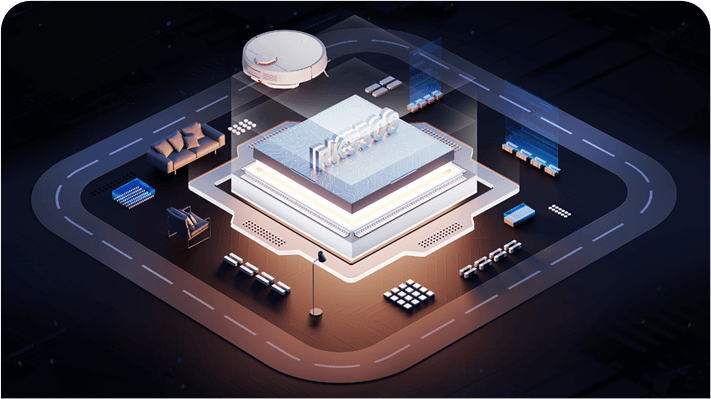 A Smarter Way of Cleaning
Plans cleaning routes intelligently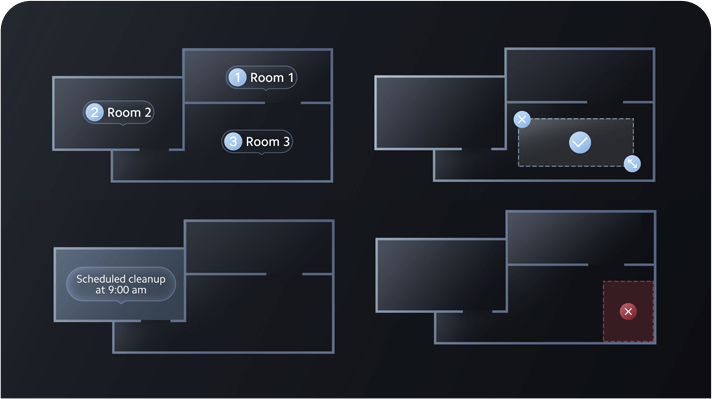 Various Methods of Map Management
Manages maps and cleans in your favored way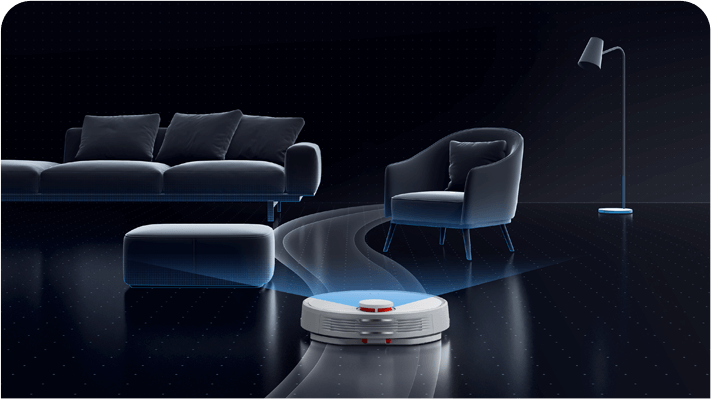 Multidirectional High-precision Sensors
Handles complex environments flexibly
2,200 Pa Powerful Suction
Vacuums the waste easily
Electronically-controlled Water Tank
Dispenses water evenly for mopping
Remote Control via Mi Home/Xiaomi Home App
Manages your vacuum-mop anytime and anywhere
Accurately Creates Maps to Cover Your Whole House
Figures out your Home Layout Perfectly
Full coverage!Recognizes Your Home Layout with Great AccuracyUnder the cooperation of the LDS laser navigation and SLAM algorithm, the vaccum-mop can detect the house efficiently, map the layout fast, handle complex environments easily, create and save maps accurately.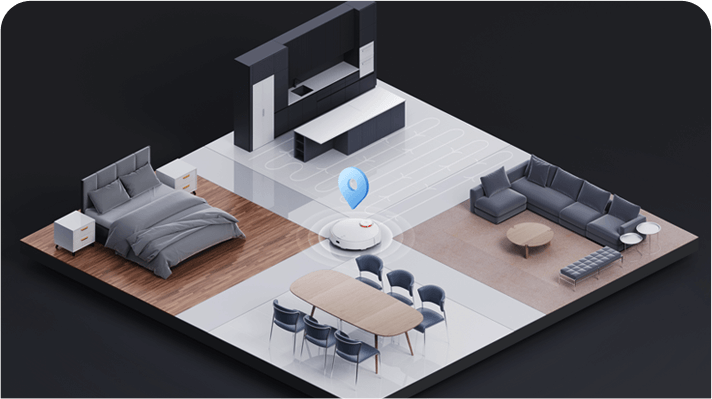 Positions Wherever It Goes
Saves the real-time locations
Resumes cleanups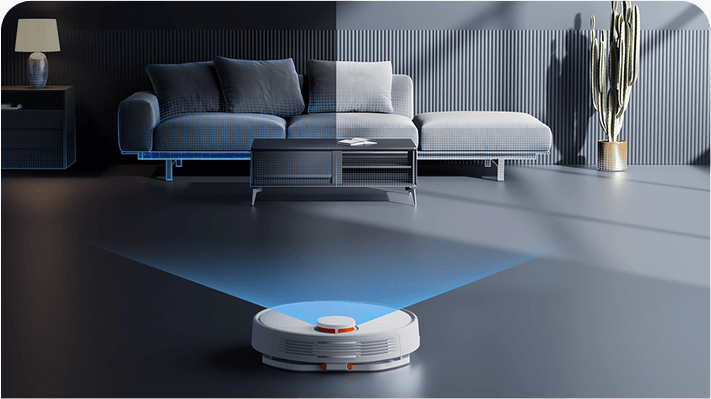 Adapts to Various Environments24h real-time navigationNo matter day or night
An Intelligent Thinker!
With Excellent Route-planning Ability
The RK3308 quad-core chip, allocated with the SLAM algorithm, brings stronger computing power, resulting in accurate positioning, intelligent path planning and efficient cleaning processes.
Easy Managing!Organize Maps Based on Your Cleaning NeedsThe vaccum-mop can automatically zone rooms during the first cleaning, and it can support the subarea cleaning and set up the restricted areas for multiple management.

Multi-floor MappingCleans different floors of your home at your will
So Nimble!Acts Smoothly and Flexibly in Complex Environments
Equipped with multi-directional precision sensors, the robot vacuum-mop realizes the real-time perception of the complex environment and achieves better cleaning.
Vacuum & Mop in One Go
For a Thorough Clean
A 2-in-1 Vacuum & Mop ComboSucks Up Floating Dust, Mops Up Stubborn Stains
Various vacuuming and mopping modes are available to clean your home efficiently and fit your needs.
A Powerful Cleaner!
Vacuums the waste easily
The high-performance brushless motor constantly generates powerful suction to remove dirt from floors easily. The suction under turbo mode reaches up to 2,200Pa*.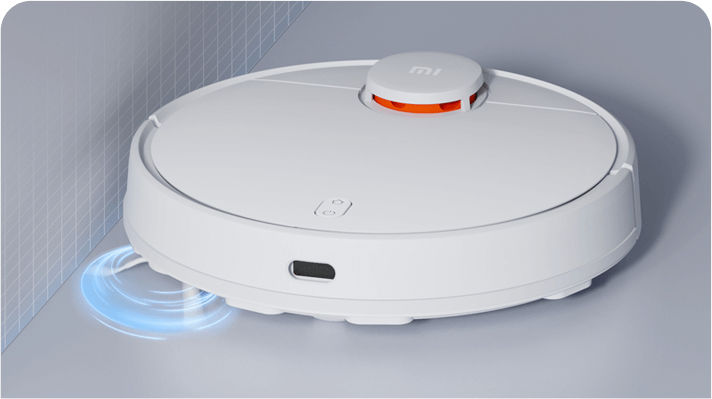 Effective Gathering of Dust
Cleans thoroughly along edges and around corners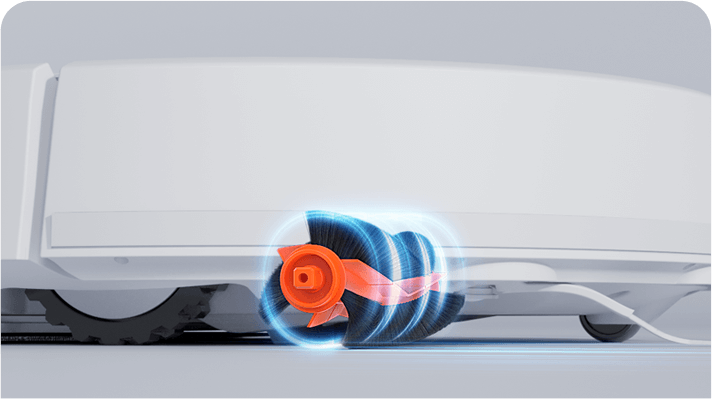 Sticking Closely to the Ground to Clean with High-speed Brush
Smooth Vacuuming with an Unobstructed Air Duct
Pulls up dirt without any loss of suction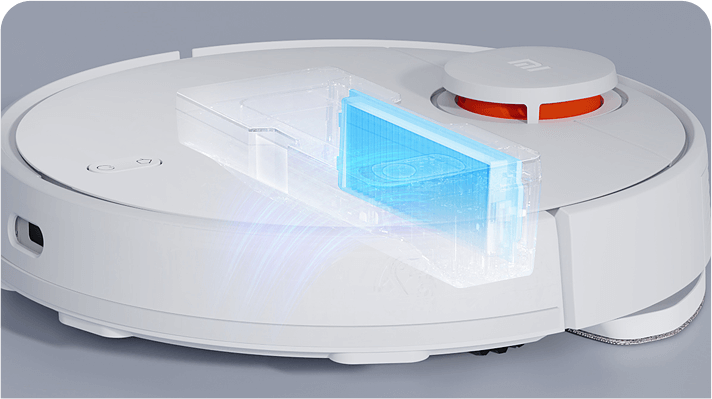 Powerful Adsorption Capacity
Intercepts larger dust particles with great efficiency
4 Suction Modes
For Different Cleaning Needs
4 suction modes are designed for cleaning different kinds of dirt, from dust and hair to crumbs.
Keeps Floor Spotless with Excellent Efficiency
Cleaning in Zigzag path can cover every corner of your home and significantly improve cleaning efficiency.
With 3 water level settings, the vacuum-mop dispenses water as required, keeping the mop pad appropriately wet. With the extraordinary water-absorbing capacity, the microfiber mop pad can cover more areas with its large size to realize a better mopping effect.
Repeatedly Wipes, Mops Up Stubborn Stains
The vacuum-mop will mop from left to right repeatedly in a Y-shape pattern. Along with the electronically-controlled water tank, it can easily get rid of stubborn stains.
Controls Cleaning at Your Fingertips
Fulfills Your Needs Remotely
In the Mi Home/Xiaomi Home App
Various Functions to Explore
Through Mi Home/Xiaomi Home app, you can switch the cleaning modes to meet personalized cleaning needs and control the vacuum-mop to complete indoor cleaning even when you are out.
* 2,200 Pa powerful suction: Data provided by 3i Robotix laboratory. When the vacuum-mop is fully charged and the battery voltage is greater than or equal to 16.5 V, seal the suction inlet with sealant, then measure and record the maximum static pressure value of the suction inlet under the Turbo mode. The result data was 2,200 Pa.
* Mi Home/Xiaomi Home app: Currently, the app (version 6.7.200) is only compatible with iOS 10.0 and above. Please update your iOS operating system in time for a better experience.
* The data presented on this page are from 3i Robotix laboratory unless stated otherwise.
* Illustrations of product, accessories, and user interface on this page are for reference purposes only. Actual product and functions may vary due to product enhancements.