Xiaomi Smartmi Evaporative Humidifier
Natural evaporation, healthier without water mist
Evaporative humidification | Easy water injection | 4L large water tank | Suitable for allergic people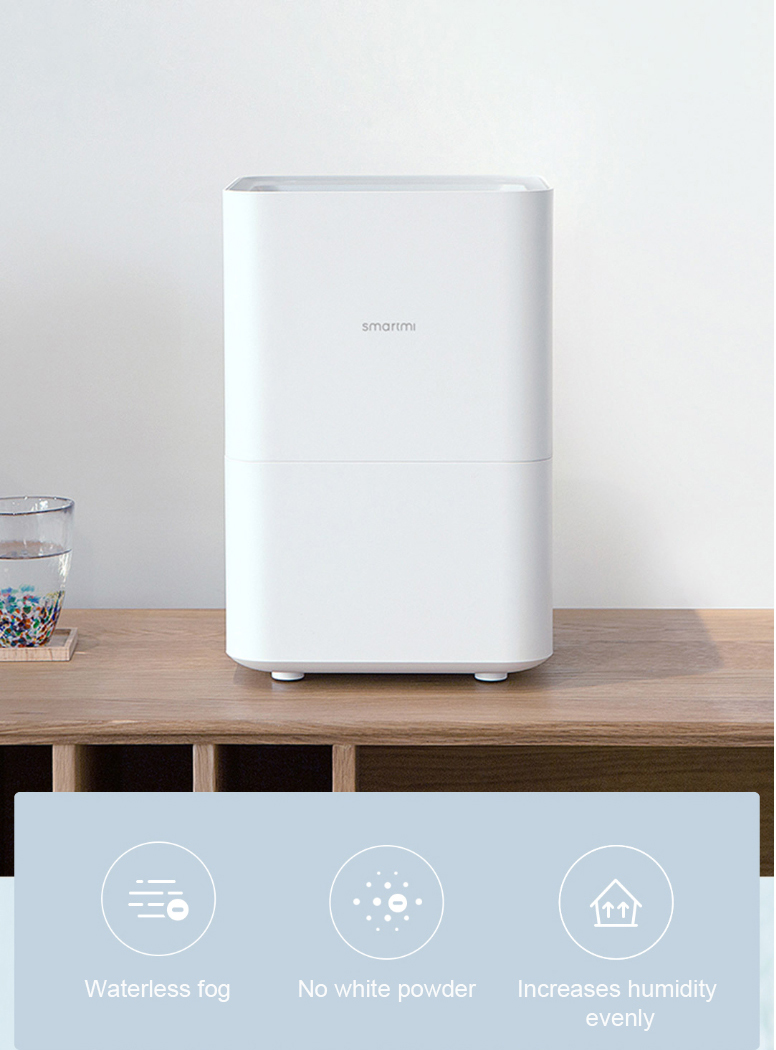 Waterless fog | No white powder | Increases humidity evenly


Pure humidification from nature
Healthier without mist
Zhimi Pure Humidifier adopts the natural evaporation principle. It accelerates the vaporization of water through the wind to bring about a humid experience,
which evenly improves the environmental humidity. The evaporated humid air has no impurities
and no water mist does not accumulate white powder. Health enjoyment is close to Moisturizing water life.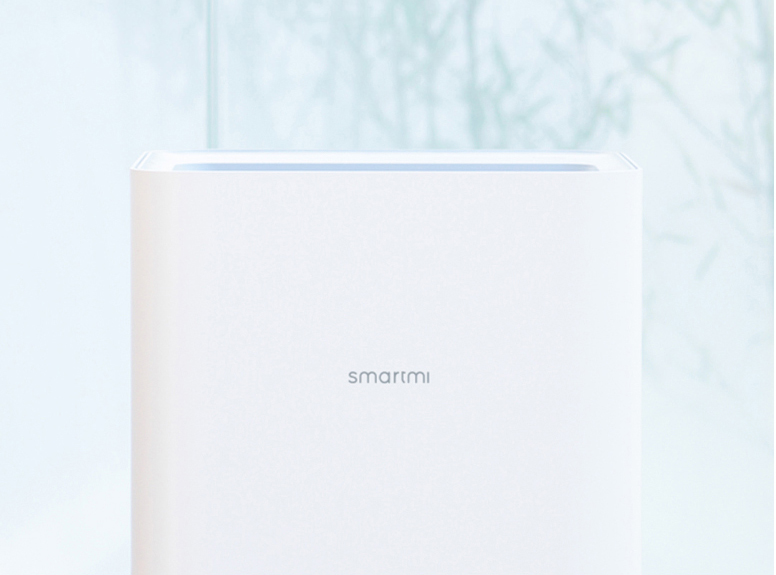 Innovative evaporation system
Simulate natural humidification effect
In order to simulate the evaporation of water in nature, we use an array of 36 evaporation blades,
which are slowly rotated to fully contact the water to form an ultra-thin "water film" evaporation layer with an area of nearly 2m2.
A 85mm diameter cross-flow fan on the top provides uniform air supply over a large area.
The air quickly flows through each evaporation sheet, accelerating the vaporization of the "water film",
which brings abundant humid air with a humidification capacity of 240 ml per hour *.

240mI / h
Efficient humidification

Natural evaporation
Purer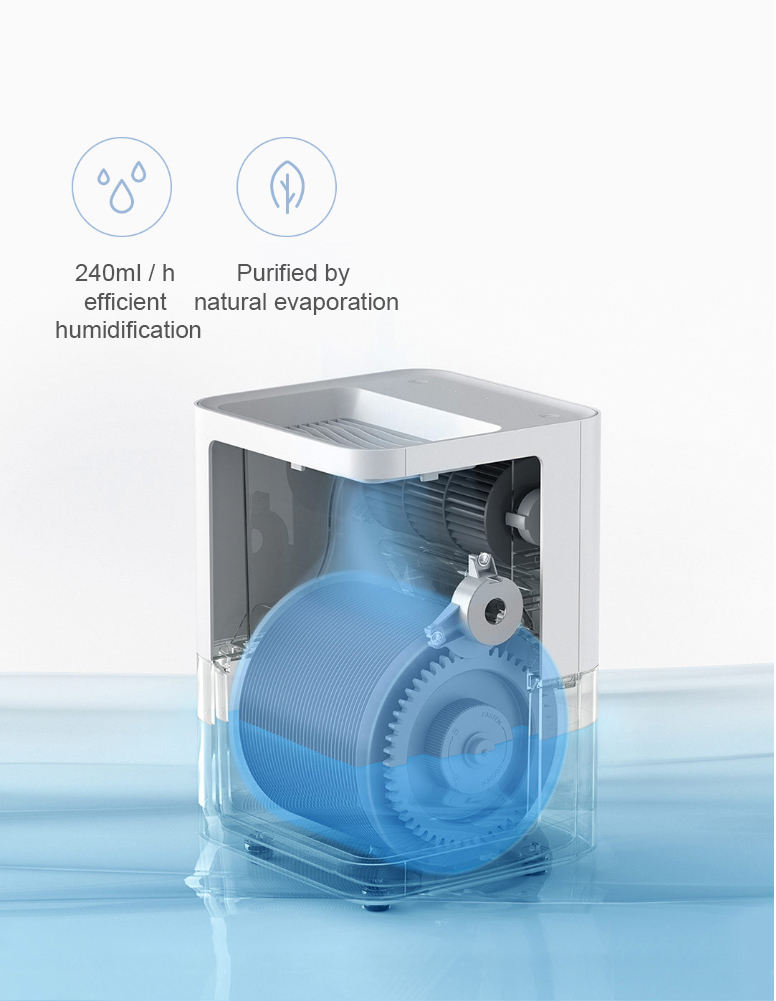 Pure white powder
People with allergies can use it with peace of mind
During the entire humidification process, only water is evaporated, no water mist will form, and calcium, magnesium ions,
impurities or bacteria in the water will not be emitted into the air.
It is suitable for daily use by infants, the elderly or sensitive people. There is also no need to worry about getting wet or leaving white powder.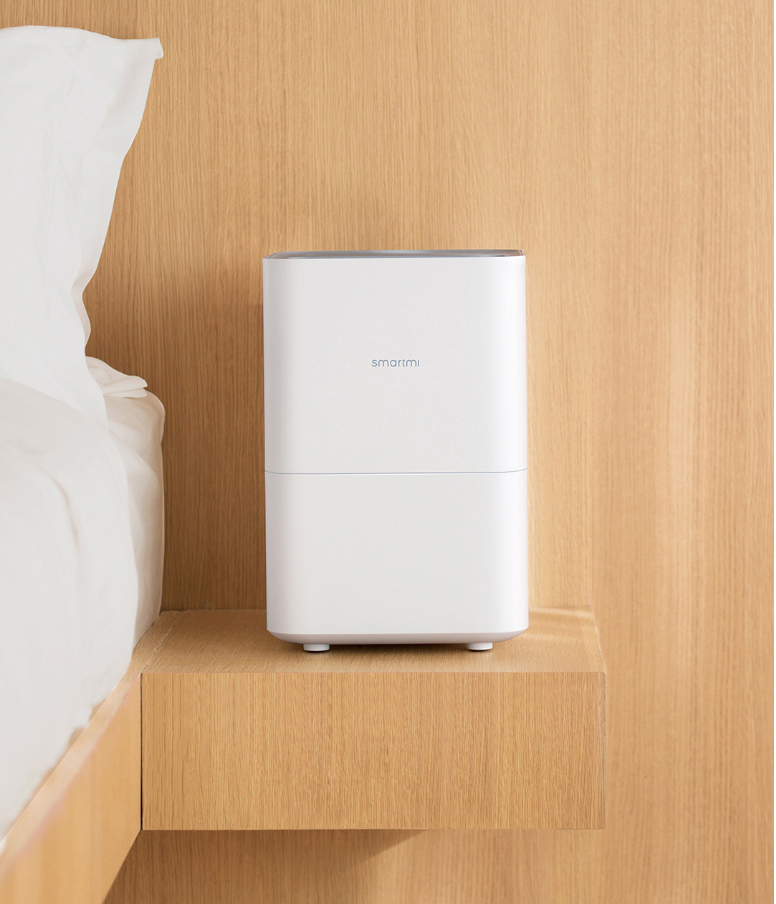 Easy water filling
Fresh water at any time
The air outlet is also a water injection port. It does not need to be shut down and can be easily filled with water during operation.
The capacitive water level sensor automatically detects the water level, and the panel water level lamp displays the current water level.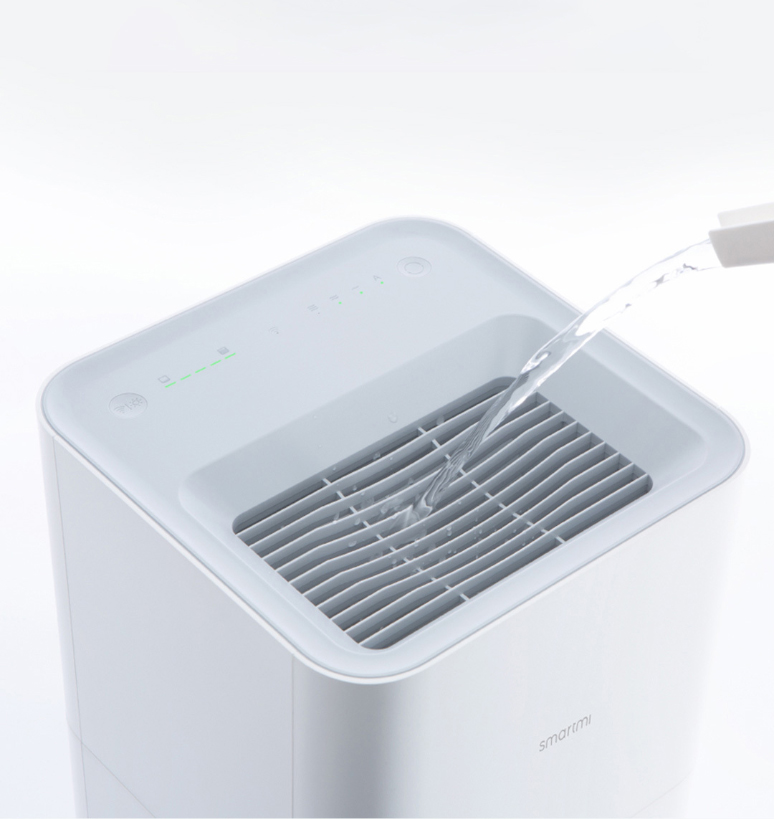 Quiet and low power
Humid air companion day and night
The lowest noise value of Zhimi Pure Humidifier is only 34.3dB (A) *. DC brushless motor, while driving the airflow,
can run quietly and energy-saving for a long time. The low power consumption of up to 8W is suitable for all-day use.
Ensure continuous supply of moist air.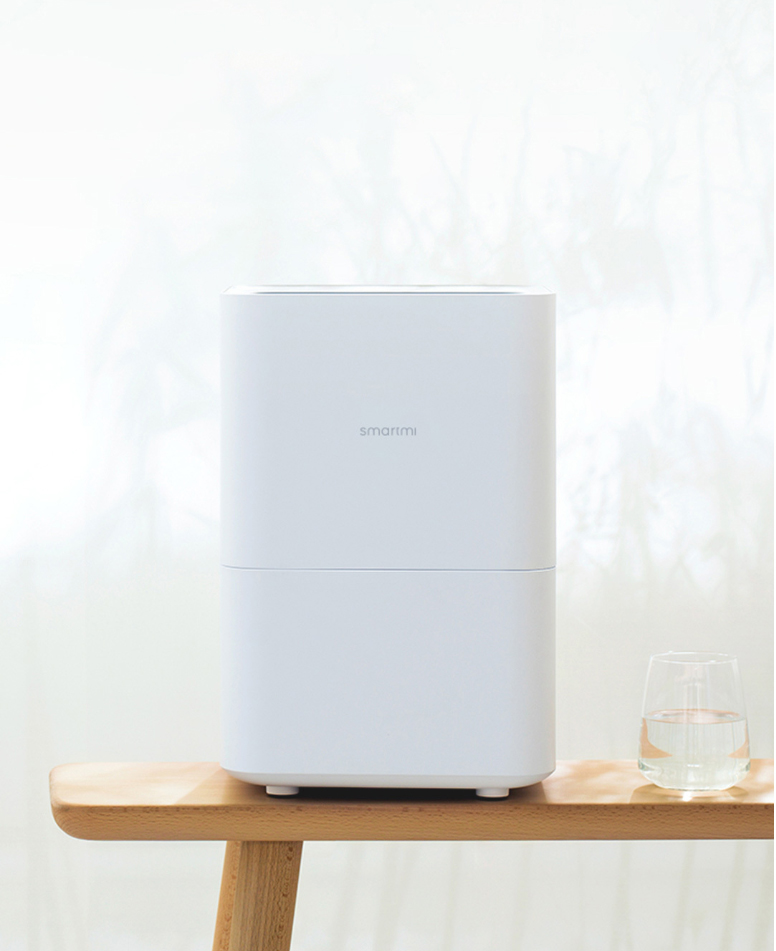 Electrical and water tank separation design
Safer to use
For daily safe use, Zhimi Pure Humidifier adopts the power-on-water separation design of the body
to separate the water tank from the electrical components.
If the fuselage and the water tank are separated due to external forces,
the positioning sensor device will automatically stop the humidifier to prevent the internal cross-flow fan
from hurting your fingers and make use more secure.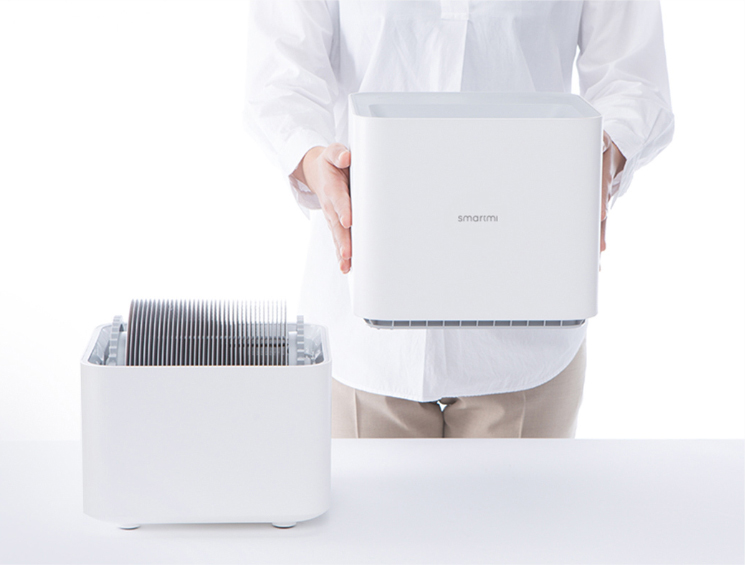 Mijia APP
Set more intelligent humidification scenes
The smart meter humidifier is intelligently operated by the Mijia APP.
With its built-in temperature and humidity sensor and capacitive water level sensor,
t can easily check the indoor temperature and humidity and water level changes during operation.