Xiaomi launches the Qicycle Electric Power-assisted Bicycle National Standard Edition
Xiaomi has built a reputation over the years for affordable products without a compromise
on quality. Thus, it was a surprise in 2016 when the company announced one its most expensive product till date,
the Qicyle R1 bicycle priced around $3000. Despite the high price tag, the Qicycle R1 was a huge hit in terms of sales
and popularity and it catapulted the company to fame. Since then, the Qicycle brand has released several other popular bikes including e-bikes.
The brand launched the Qicycle Electric Power-assisted Bicycle in December 2019. This product has now gotten a successor.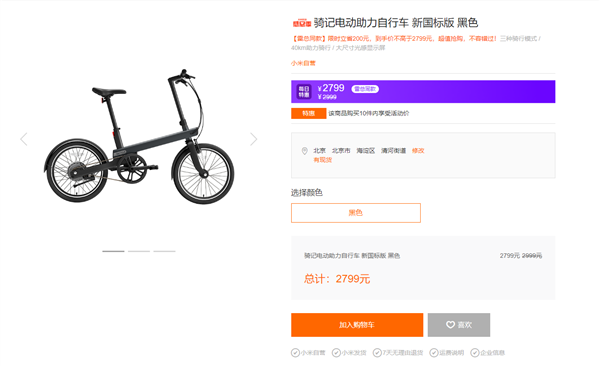 The successor is dubbed Qicycle Electric Power-assisted Bicycle National Standard Edition and carries a price tag of 2799 yuan (~$401).
The new version conforms with China's national standard for EVs and is now available on Mi.com. It supports three riding modes and has an
assisted battery life with a range of 40km. The bike is also equipped with a large-size light-sensitive display and a 20-inch wheel diameter.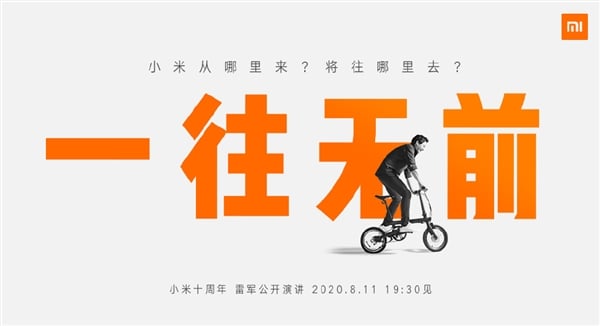 The new national standard version of QiCycle electric-assisted bicycle supports free switching of three gears – the first gear is the economic
mode which delivers 25% electric output. The second gear is the balance mode which takes into account both endurance and power with
the assisted riding distance getting up to 40km. The third mode is known as Enhanced mode with 75% electric output and three-speed levels.
The QiCycle electric-assisted bicycle also uses a multi-cavity integrated 6061 lightweight aluminum alloy frame. There are multiple screw holes
reserved for the body. You can mount baskets, shelves and other accessories according to your needs. It is equipped with a bright LED front large
Lights and tail warning lights. It also supports connection to the MIJIA app via a smartphone which can be used to view exercise data at any time.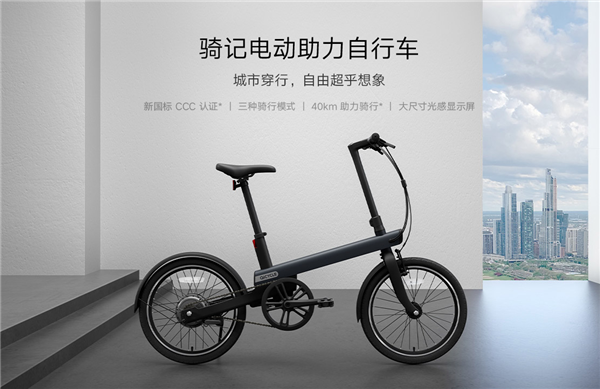 In terms of specifications, the new bicycle has a body size of 1530x205x1040mm, weighing in at 18kg. The front and rear wheel centre distance of 1014mm,
a maximum design speed of 25km/h, a load capacity of 100kg, and a charging time of fewer than 4 hours.