Lenovo GM2 Pro — the best low-latency headphones under $15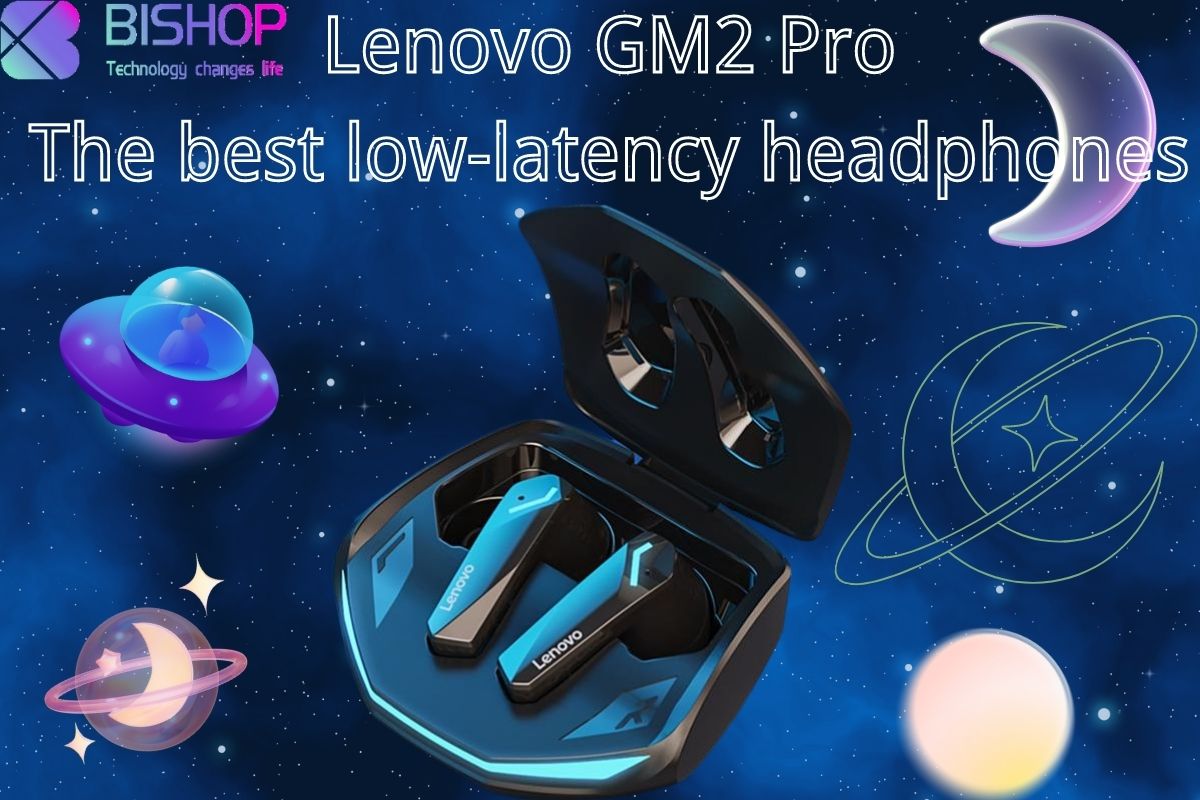 Lenovo has recently released a new wireless headset called Lenovo GM2 Pro to the market, it is an improved version of the Lenovo GM2 aimed at the mobile gamer segment, it has a cool design resembling a UFO or a seashell, but more importantly, it Equipped with good hardware like the latest bluetooth 5.3 chip that provides a stable connection and saves battery, a large 350mAh battery that can provide up to 30 hours of use on a single charge, and a decent microphone that provides clear calls and improves gaming experience, and more Needless to say high sound quality and low latency, next I'll go over all its features in more detail to see if it's a good choice for headphones.
Charging box
The Lenovo GM2 Pro has a beautiful shell shaped case made of plastic with a matte finish it's well made no fingerprints nor scratches so you know it'll look new for a long time it's medium sized and light , so you can easily slip it into your pocket and take it with you. From above we can see a cool graphic with the thinkplus logo on it and from the back there's the USB C charging port and the bottom of the case has a graphic similar to the one above this design is one of the coolest I've ever owned Wireless Headphones.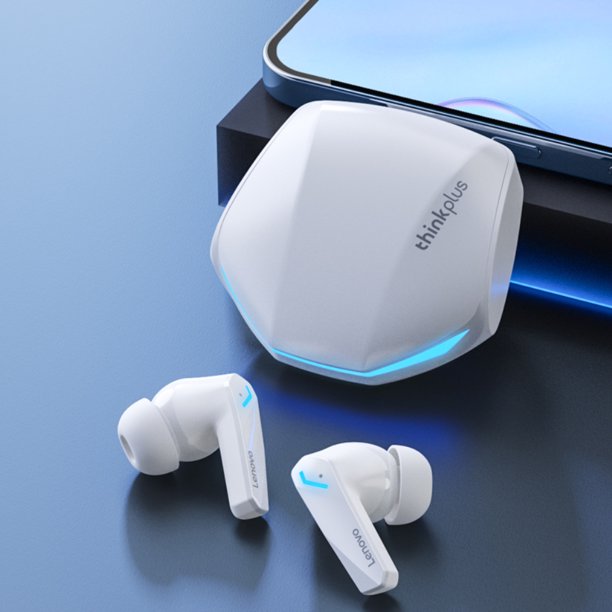 Touch control panel
The multifunction touch control of Thinkplus GM2 Pro is located right above the LEDs, it is accurate and sensitive, the flat and wide exterior of the headset improves the accuracy as it is hard to miss touches even when moving, the touch controls are mainly music playback and volume control and answering , Refuse to answer the phone, the earphone handle is long enough, and the touch will not be touched when adjusting the position of the earphone, making the user experience more comfortable.
Sound quality
The sound quality of the Lenovo GM2 Pro is decent and among the best in this price range, which is to be expected as the 10mm drivers and bluetooth 5.3, the earbuds offer strong passive noise cancellation, and the earbuds themselves are bulky, this combination is great whether for study, work or Other things, it helps to focus on tasks between your hands, but heavy use can cause hearing loss and damage your ears, so we recommend using it with caution.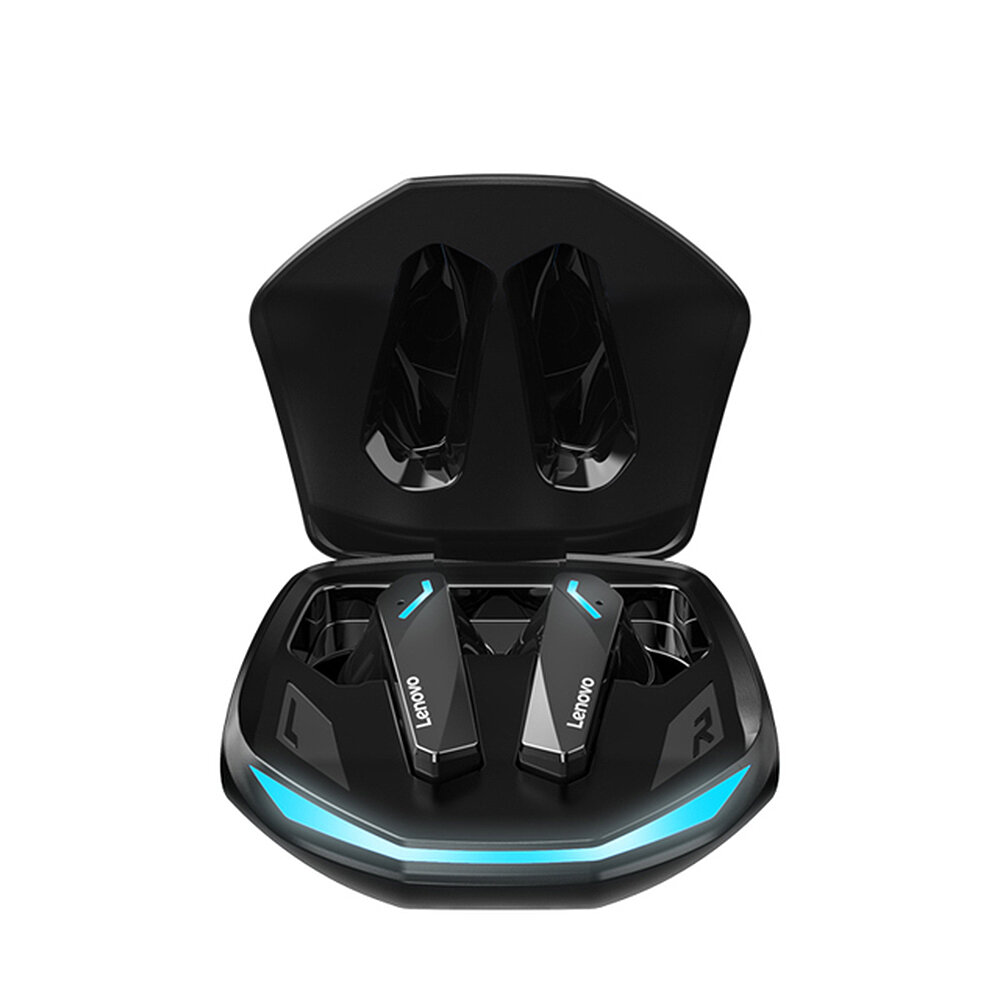 Microphone quality
The microphone quality of the Lenovo Thinkplus GM2 Pro is above average, during a call the recipient can hear you, but in crowded places you may experience some issues In spaces like streets or trains, background noise can interfere and degrade the call Quality, the fishbowl sound is amplified and depending on the complexity of the environment it can be hard to hear you, luckily since we know the mics are on the very bottom of each earbud I've found that just putting one earbud up to your mouth and Listen through the other earbud and the call quality will improve.
Battery and charging
Lenovo Thinkplus GM2 Pro is not inferior in terms of battery life, 350mAh shell battery, 40mAh headphone battery, plus power-saving Bluetooth 5.3 chip, listening to songs can be played for 5 hours on a single charge, and can be played for up to 30 hours in total using the charging box. Hours, this remarkable autonomy makes the GM2 Pro the perfect everyday drive, especially since it sticks well so it doesn't fall off and offers good sound and call quality.
I really like this new headset, I think GM2 Pro offers a lot of affordable headsets and implements these features very well, their adoption of bluetooth 5.3 chip is a good choice, it is the best market in terms of latency and connection stability Performance-wise the touch controls are exactly what you need and the battery life is above average not to mention the sound and call quality both are great especially the microphone and all in all,in my opinion,Lenovo GM2 Pro is the Top 3 earphones in the price range.