Redmi Projector Pro with 1080p resolution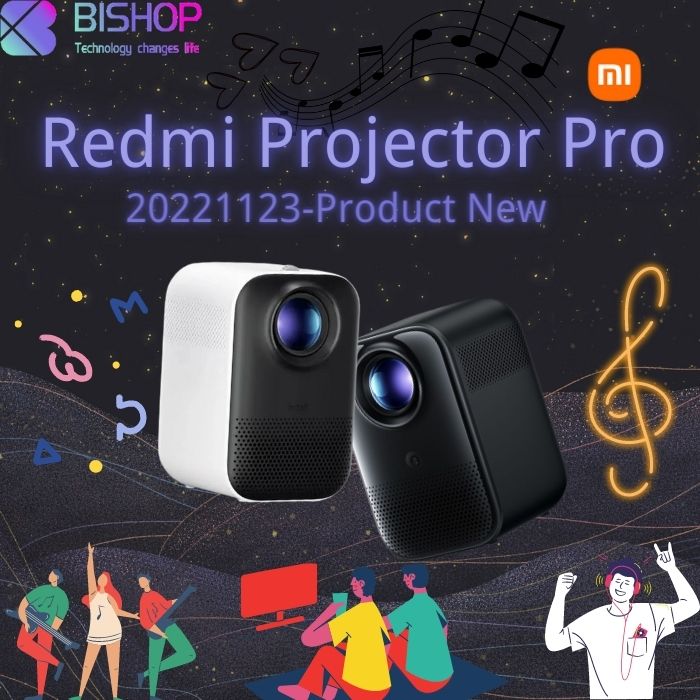 Not long ago, Redmi released the Redmi Projector model,
which can project images up to 120 inches.
The new Redmi projector comes in two options - a standard model and a Pro version.
The Redmi projector aims to excite the young demographic of the market.
It's being touted as the first smart projector aimed at young people.
The Redmi projector (standard version) has a black and white color scheme,
while the Pro version has an all-black design.
Both versions of the Redmi projector have the same dimensions in terms of length,
width and height (129.5 x 117 x 179.4 mm).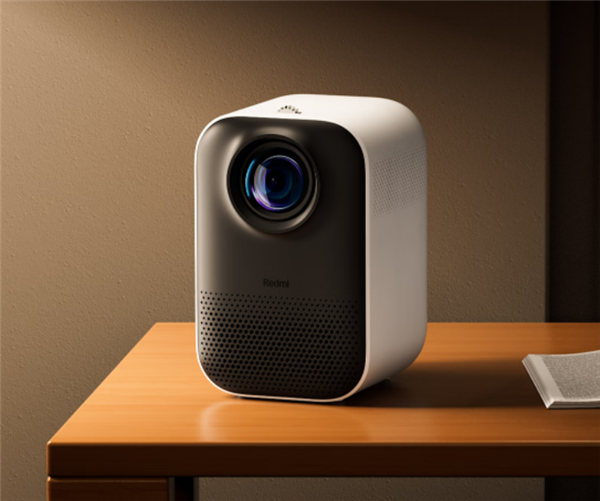 The standard Redmi projector has 8GB of storage, while the Pro version has 16GB of storage.
The Pro version has all-round auto-correction, auto-obstacle avoidance,
screen alignment, and auto-focus functions.
It also offers far-field voice and a brightness rating of 150ANSI,
the same as the standard version.
Both the standard version and the Pro version of the Redmi projector have obtained the SGS effective luminous flux international certification.
You can easily use the Redmi projector even in a dark environment or at night.
This projector can easily project a 40 x 100 inch screen from a distance of 1.07 to 2.67 meters.
It has a 1.2:1 light transmittance and 1080p resolution.
The projector is equipped with a cooling system and has an impressive lifespan of approximately 15,000 hours.
The projector uses a powerful Amlogic T950D4 quad-core CPU chip.
The projector is also equipped with a perception module along
with image adaptive algorithms and other functions that provide a smart viewing experience.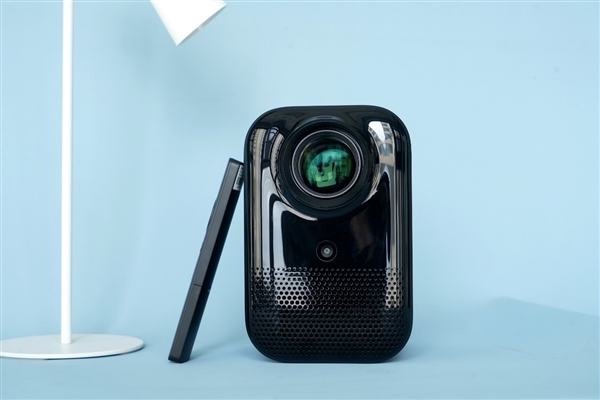 In terms of audio, the Redmi projector has a built-in dual speaker system, bringing immersive sound effects.
The far-field pickup microphone integrates a perception module and an anti-noise speech recognition algorithm to achieve spotless audio.
It also supports Xiao Ai's voice assistant,
which can be connected to more Mijia products in Xiaomi's smart ecosystem.
The projector can be linked to automatically turn off the smart lights and curtains when watching a movie.
In short, such a multi-functional and intelligent projector should be very popular among young people.
It seems to be another hit, everyone should get one soon!