Xiaomi Truclean W10 Ultra Wet Dry Vacuum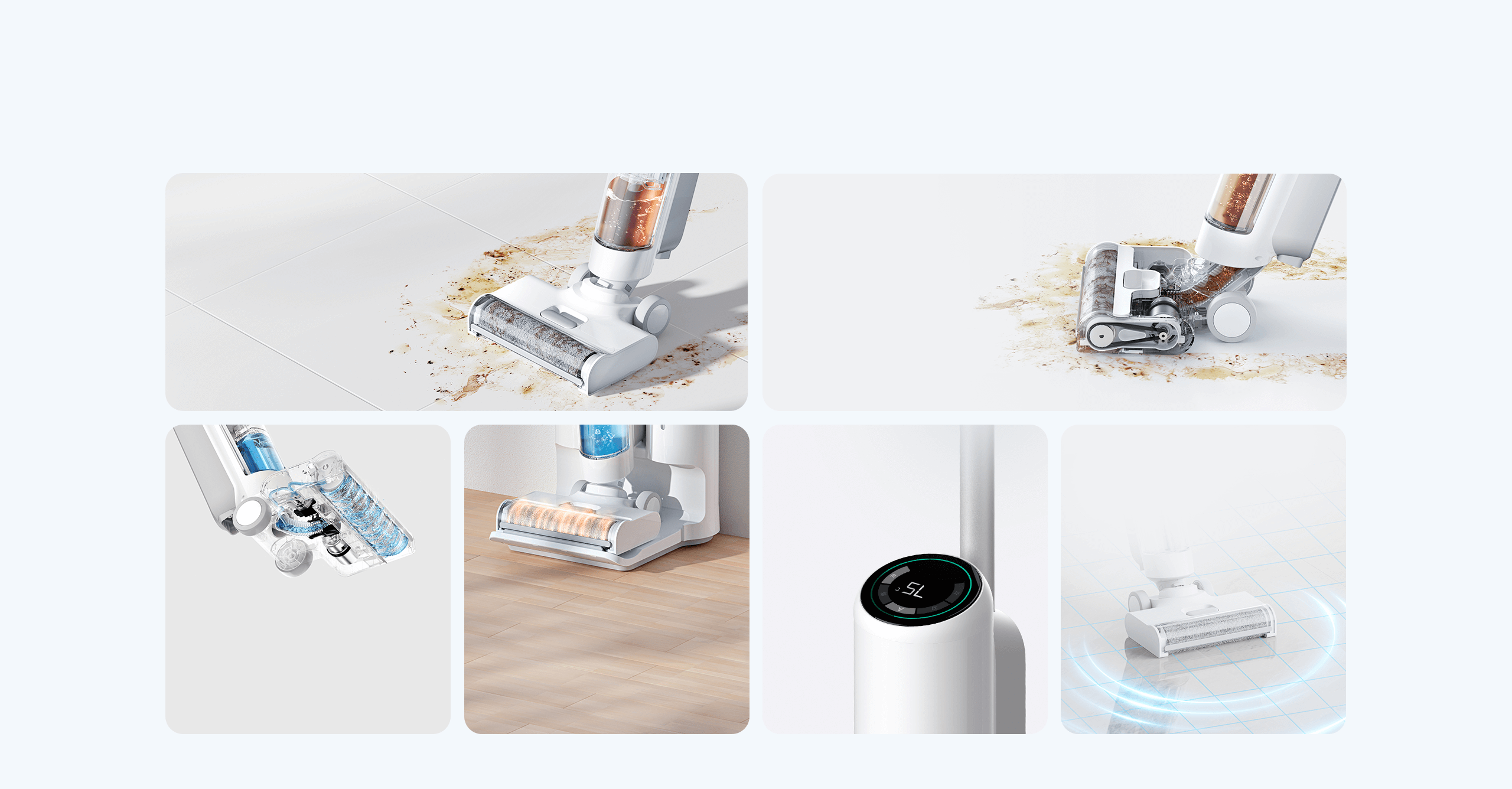 6 core technologies Break through conventional cleaning methods
-Innovative 75℃ high-temperature cleaning mode*
-3-in-1 cleaning functions: vacuuming, mopping and washing
-Up to 35 mins of use on a single charge*
-Intelligent dirt detection to adjust cleaning power automatically
-Self-cleaning water circuit
-All-in-one auto-cleaning, water-refilling and 55℃ hot air drying station*
Innovative high-temperature technology Deep clean the floors of the entire home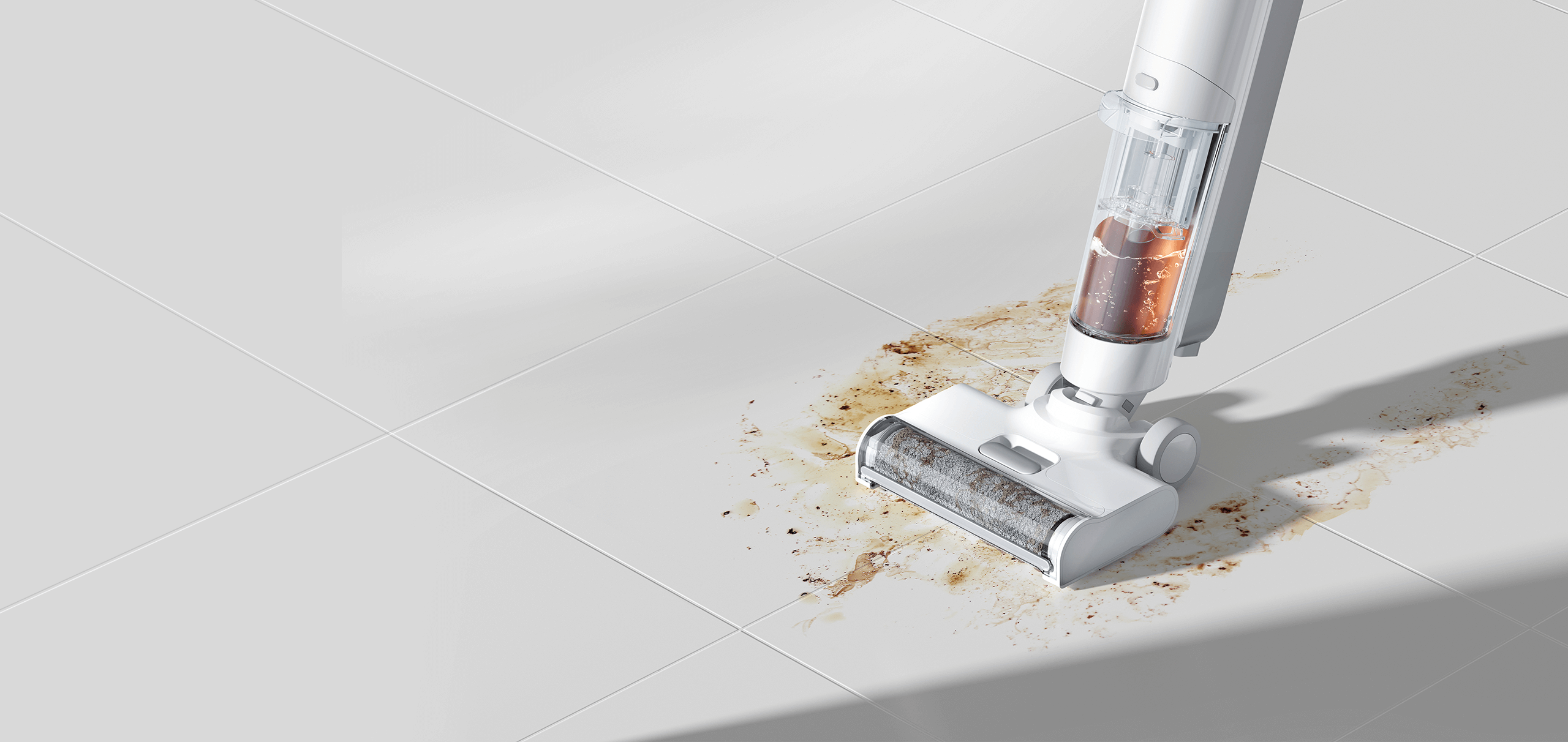 Soften stains at a high temperature Stains are gone in a blink
Equipped with an innovative high-temperature stain removal solution,
the roller brush wipes the floor 15 times per second*, effectively disintegrates stubborn stains such as sauce, oil and rice.

Smart vacuuming, mopping and washing at high temperatures
15 rotations/second High-frequency mopping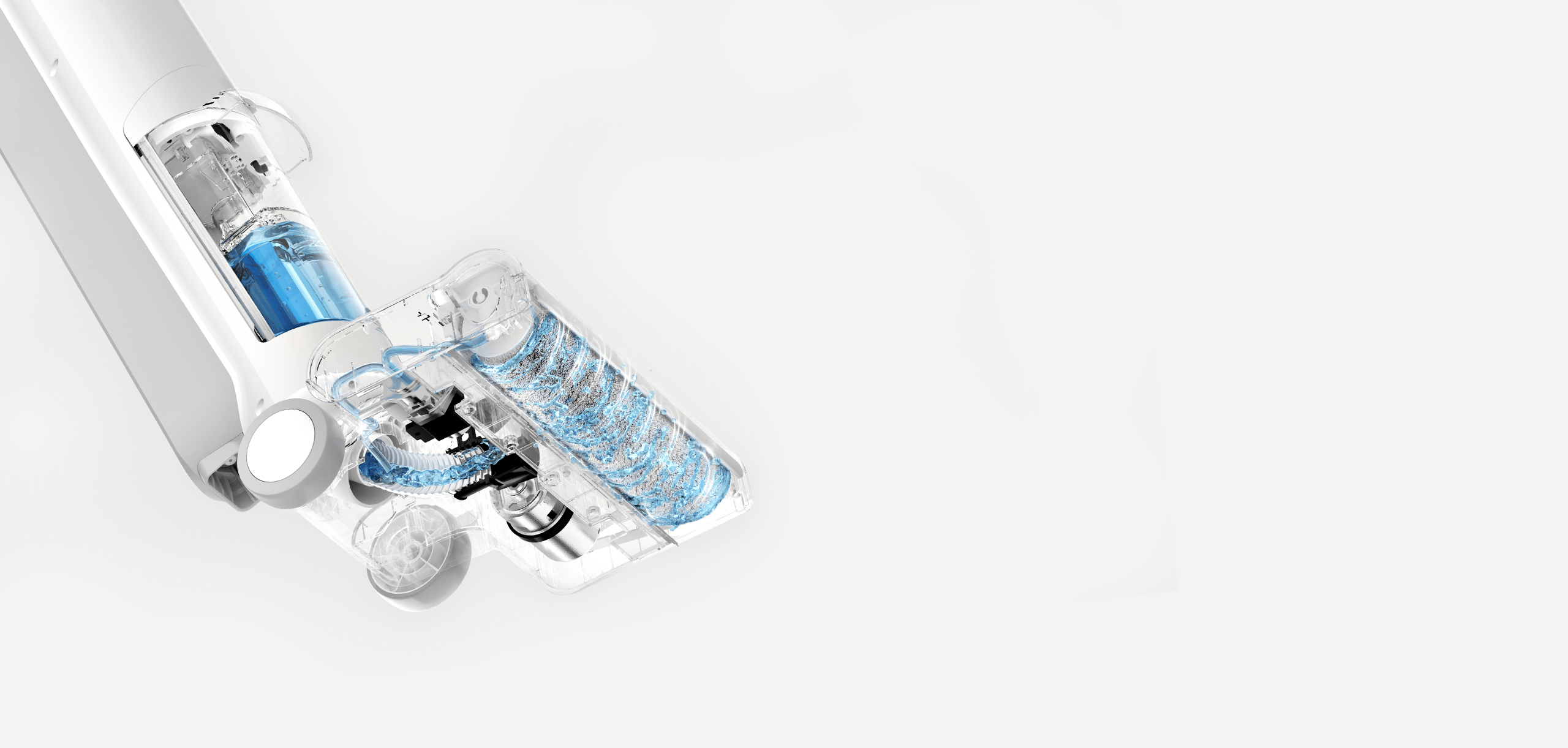 Real-time self-cleaning The roller brush performs self-cleaning 15 times for every second of mopping
Equipped with the new self-cleaning system,
the roller brush works with a real-time dynamic fresh water scraping. Every rotation is a new self-cleaning.

Washing while mopping 15 times washing per second*

Separate clean and dirty water Avoid secondary contamination
16 water circuits Even washing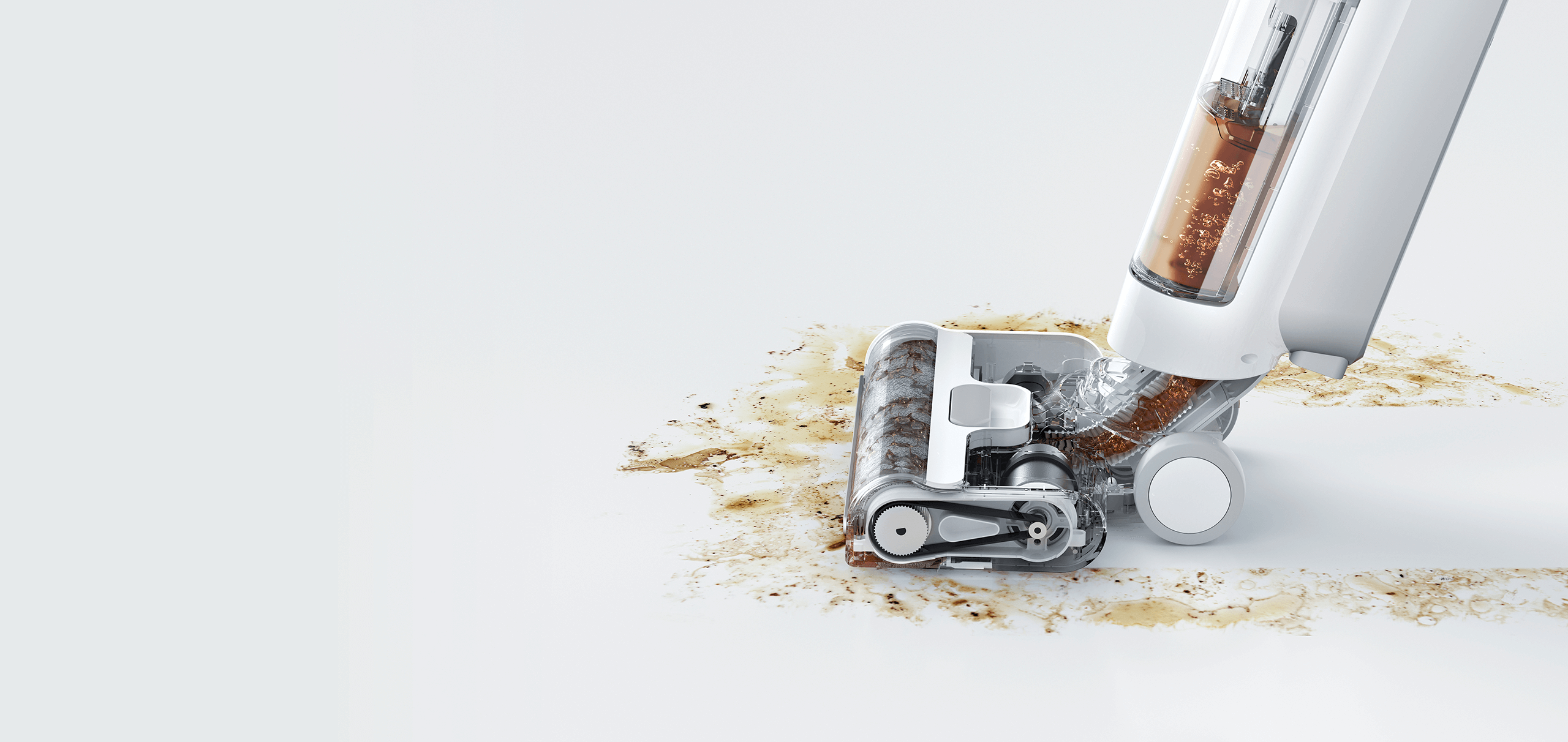 Triple cleaning power Wet and dry, clean in one stroke
Vacuum, mop and wash, a triple cleaning method can remove the dry and wet waste in one go

Powerful suction power Quickly remove surface dust and debris

High-temperature washing Effectively remove stains
Self-cleaning water circuit No need to wash the roller bush by hand

Smart cleaning station The ability to dry enables self-cleaning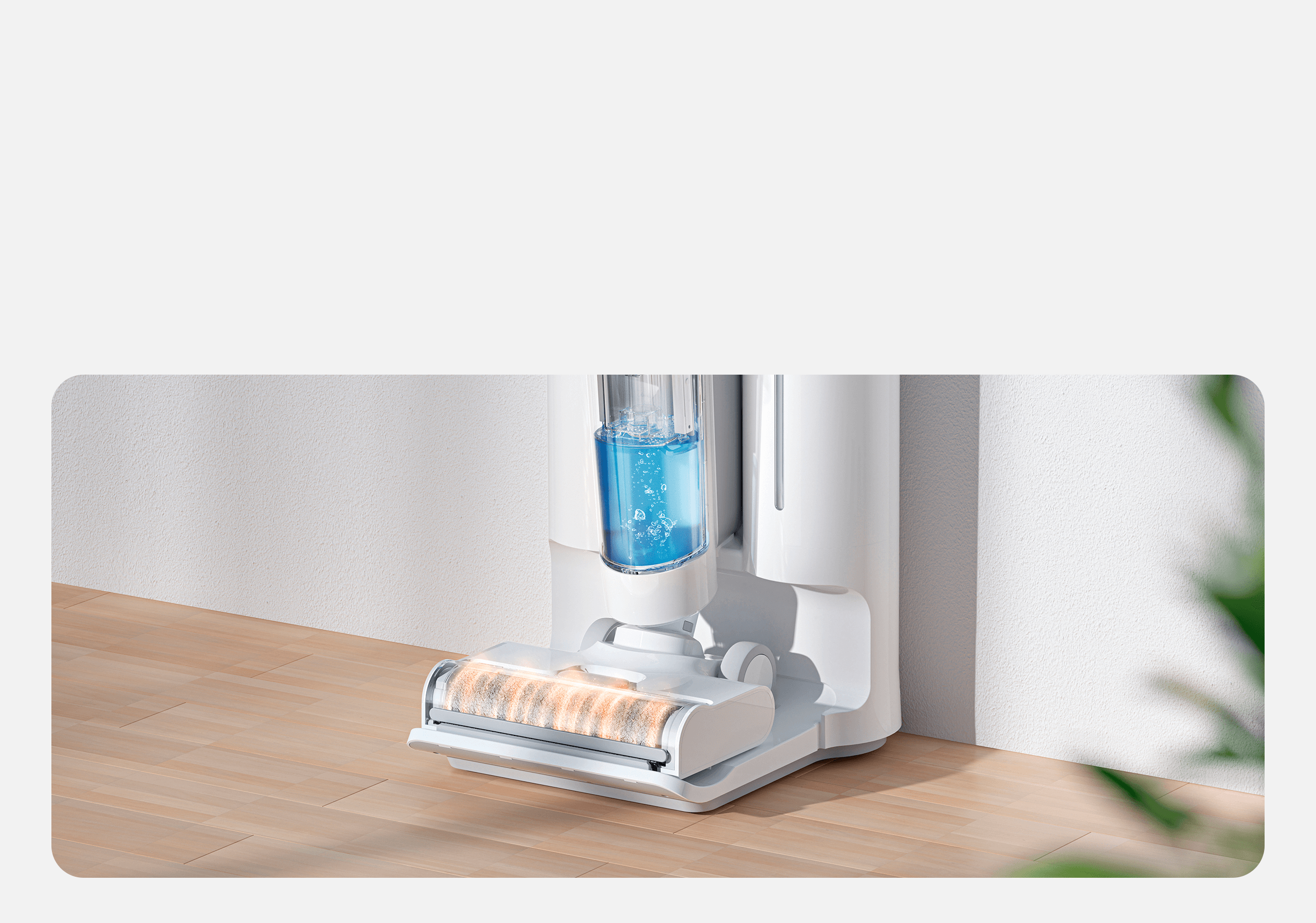 55°C hot air drying Clean and remove odour, so that you can rest assured
After the floor has been cleaned, put the main unit back into the base, and the roller brush
will automatically wash itself in one touch with better results. After cleaning,
hot air drying at 55°C to remove unpleasant odours and prevent mildew.


Separate clean from dirty water
Dry and remove unpleasant odours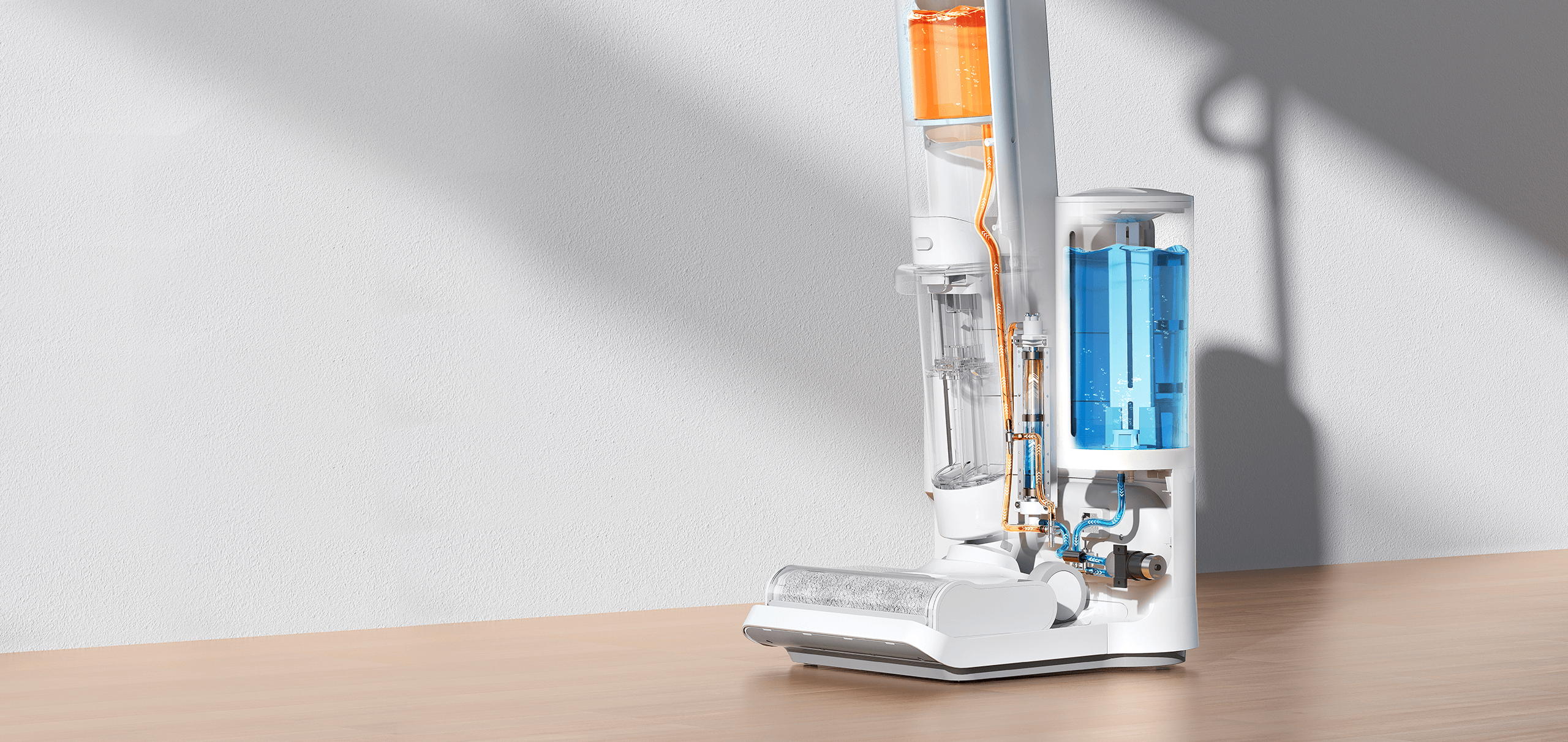 Full at all times Fill with 75°C hot water with one touch
Before use, the base automatically fills the main unit with water.
75°C high-temperature water can be selected with one touch*.
The water is heated immediately, without waiting for a long time.

Fully automatic water refill
One-touch instant heating technology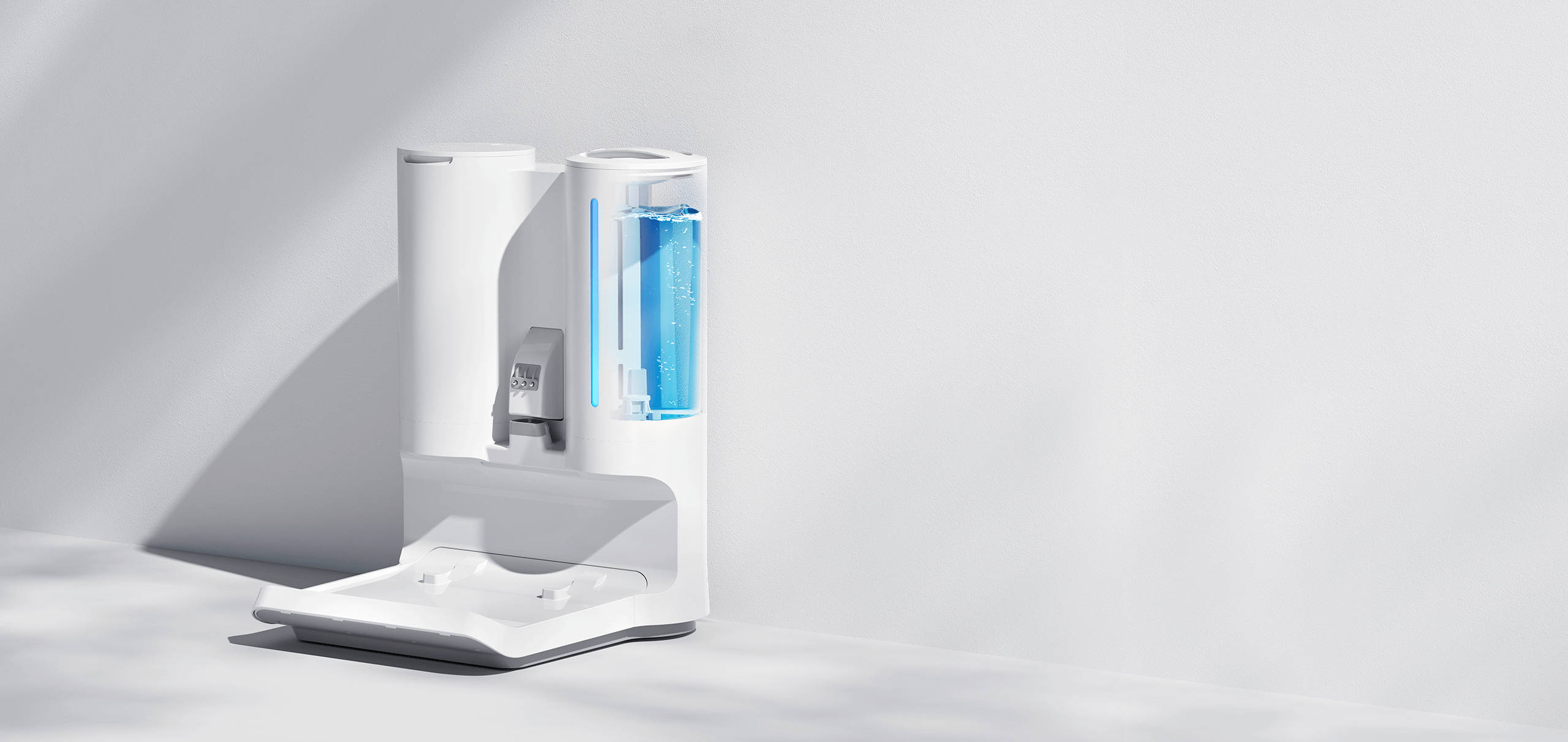 3L large water tank One water refill for one week's usage
The fully automatic cleaning base is equipped with a 3L high-capacity water tank.
It can automatically fill the main unit with water almost 4 times,
so that it can be used immediately to meet the cleaning needs for one week.*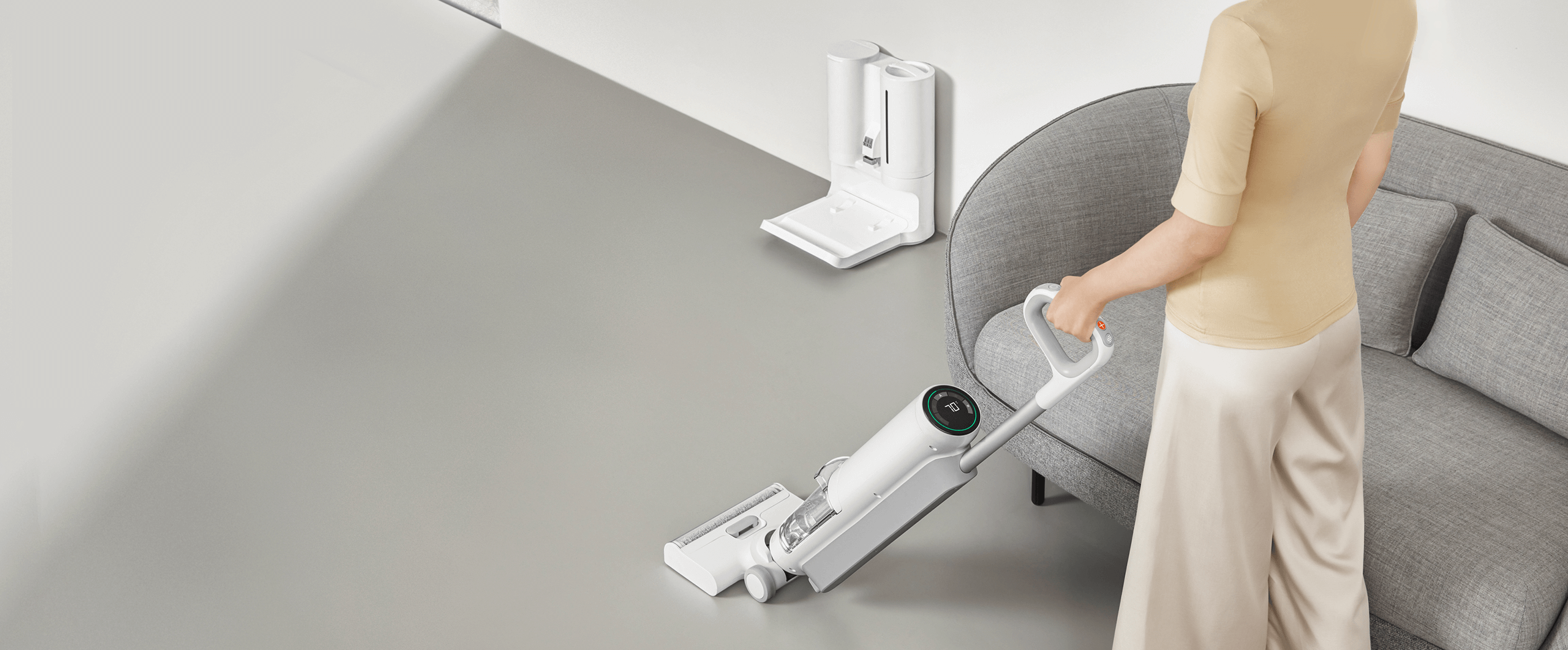 Equipped with a charging dock and free from wire constraints Clean every corner with ease
It is a cleaning base and also a charging dock.
It automatically charges the main unit once it has been placed.
Innovative cleaning power Floor-cleaning expert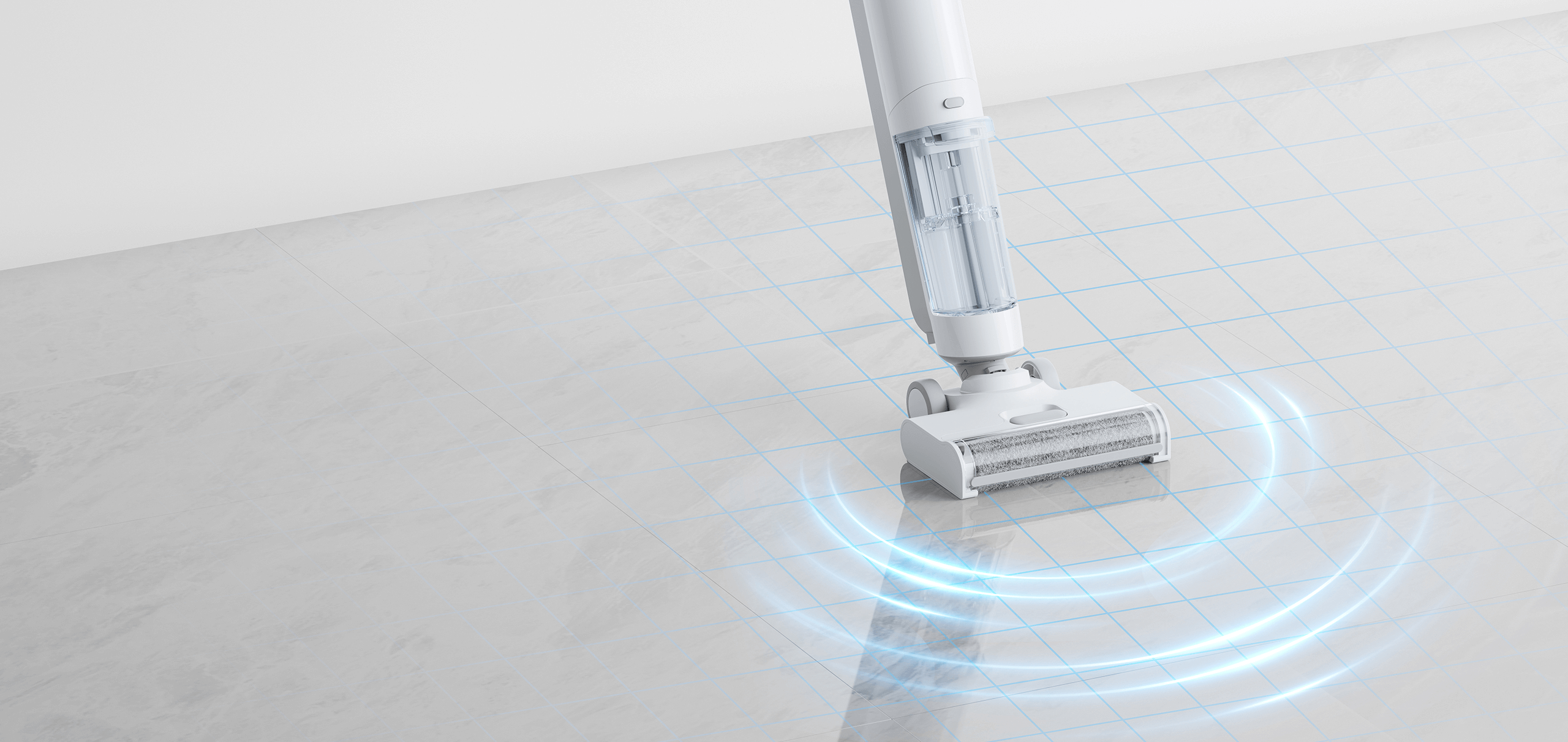 Smart stain detection Specific solutions for all stains, both heavy and light
The sensor detects the extent of the stain in real time and automatically adjusts water volume and suction,
effectively extending the battery life, and deep cleaning without wasting water.

Smart adjustment of cleaning intensity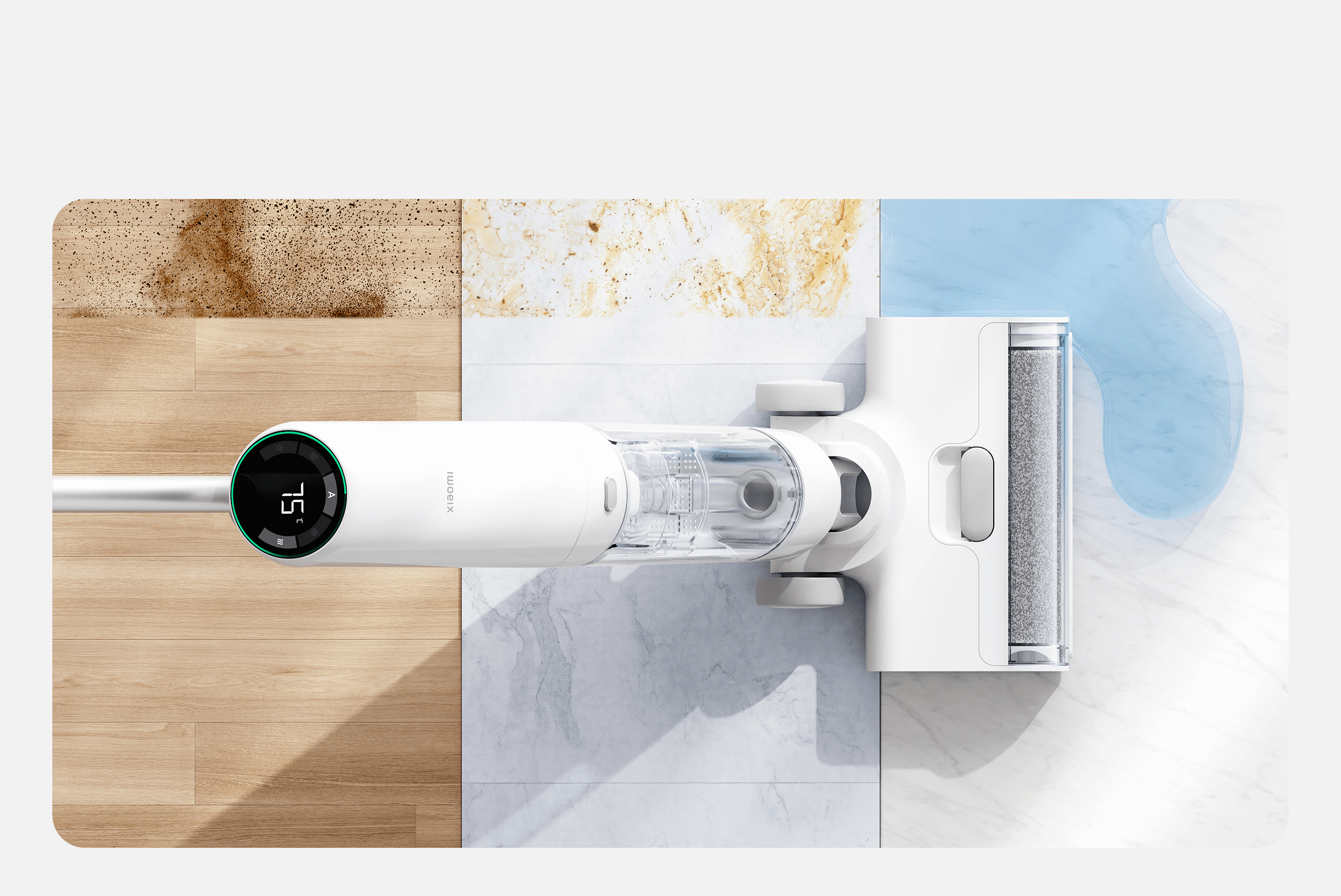 Three modes to meet the needs of the entire house
Wipe off surface dust and remove debris
Break down stubborn stains
Remove accumulated water and water stains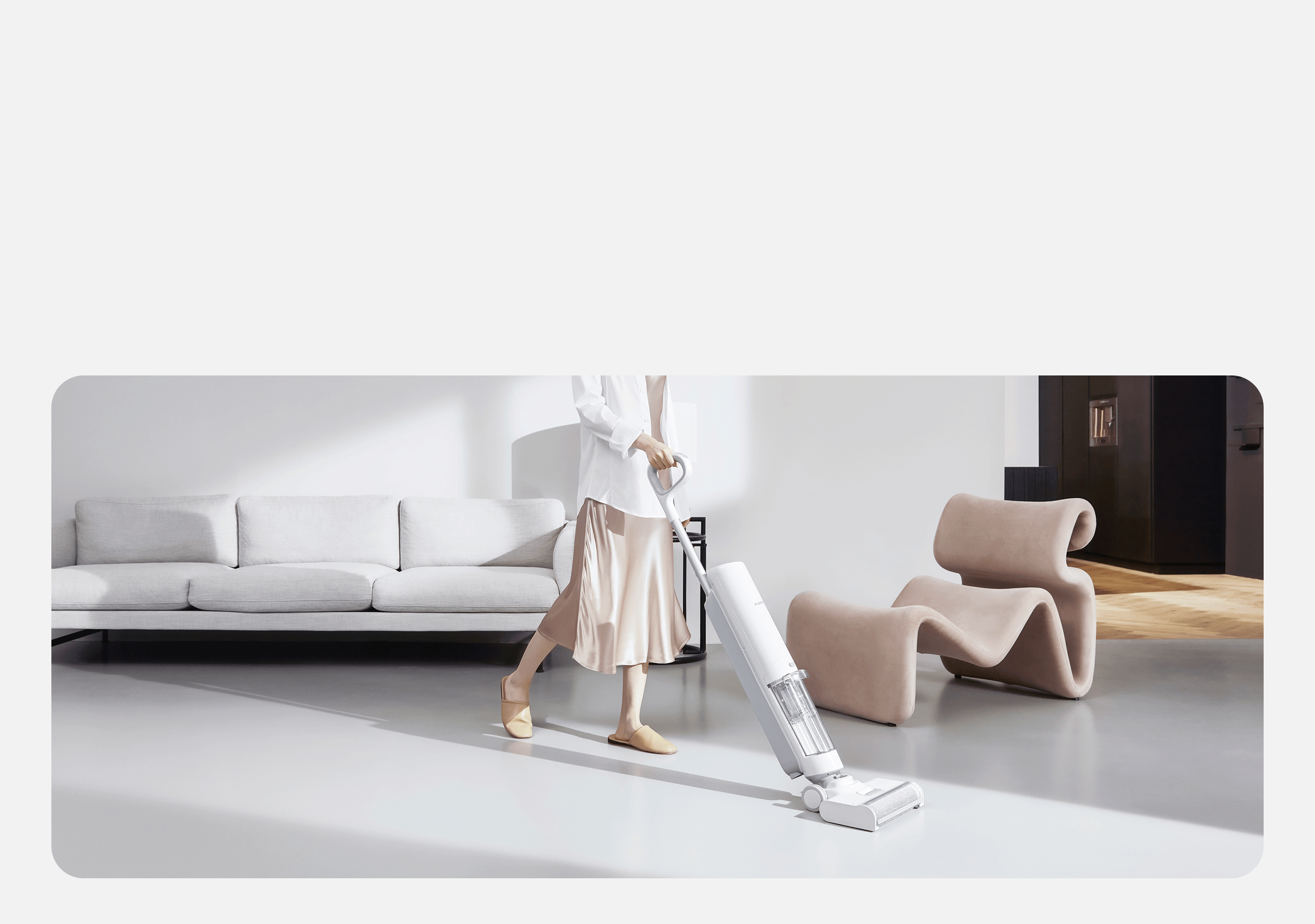 35-min long battery life Clean the large house in one go
The battery life can last up to 35 minutes*,
and with the standard 745ml clean water tank* and 640ml dirty water tank,
even large homes can be cleaned without re-charging or re-filling.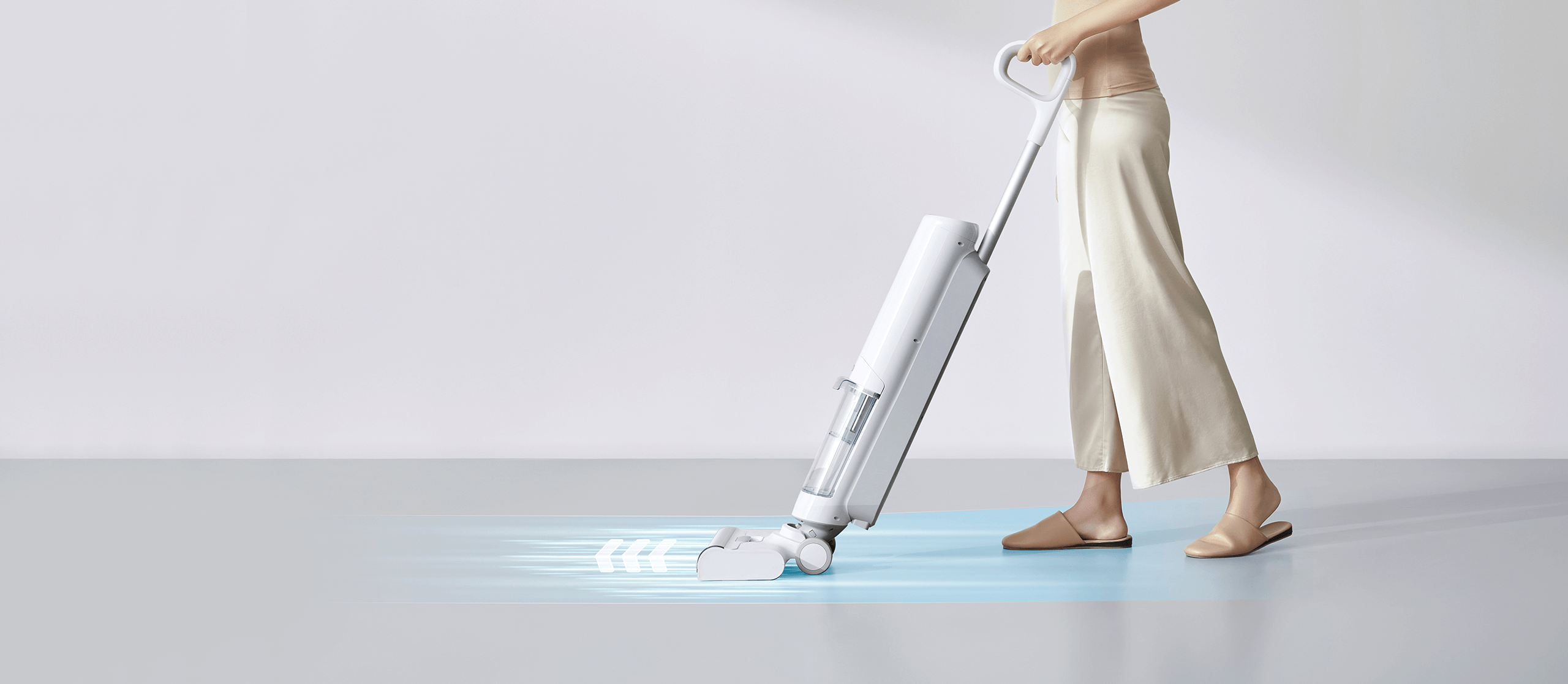 Built-in traction Smooth and effortless pushing and turning
Cleaning the floor is as easy as walking. Twist the handle to push, pull and turn flexibly.
Easily handle the areas near table legs and chair legs, the corners of sofas,
and thoroughly sweep the floor of the entire home.
A smarter life More intimate care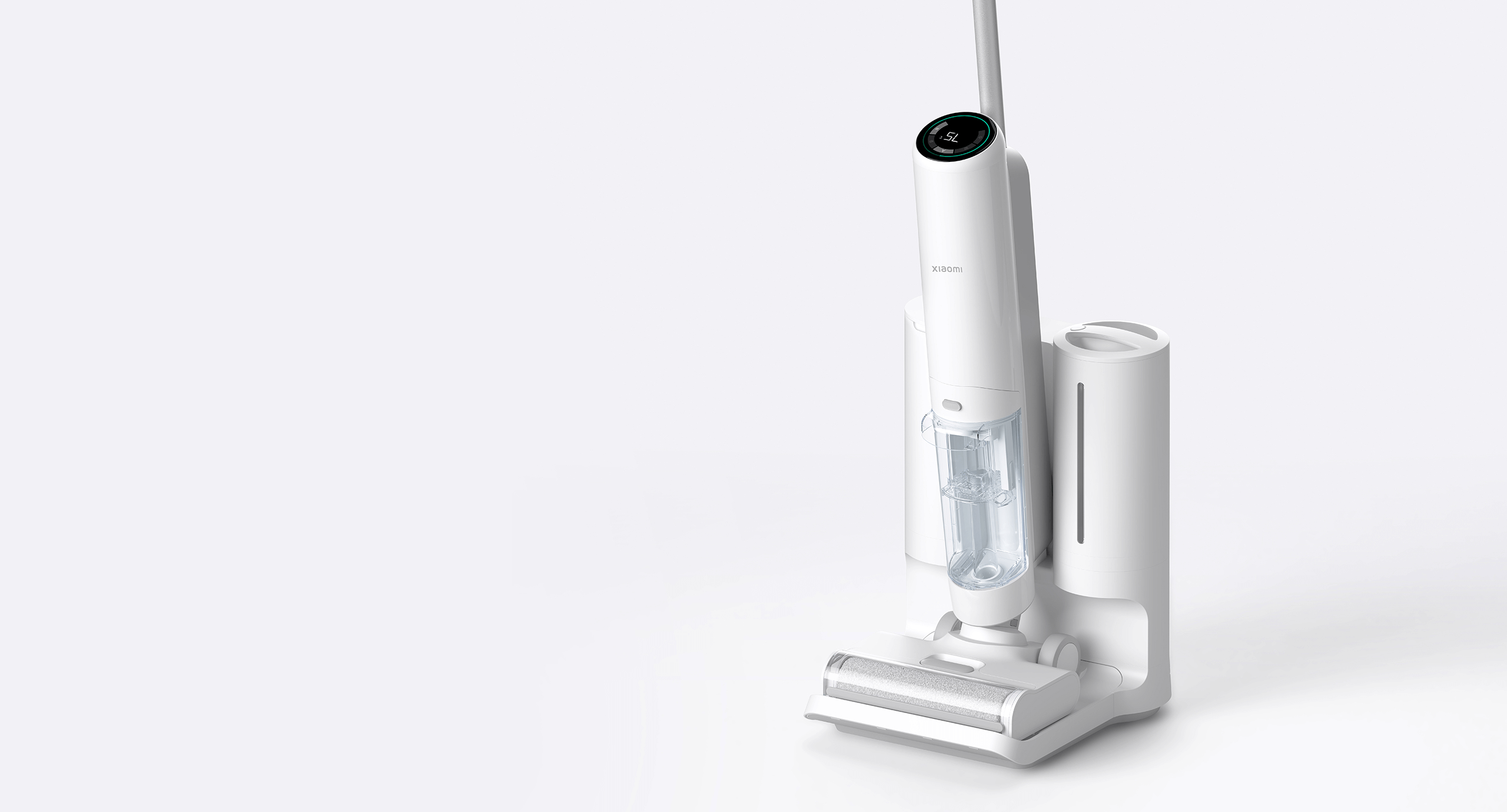 3.2-inch LED digital display
Check operation status at a glance





Simple to operate and easy to do housework
Automatic separation of dry and wet waste
Throw rubbish away without dirtying your hands
Avoid generation of unpleasant odours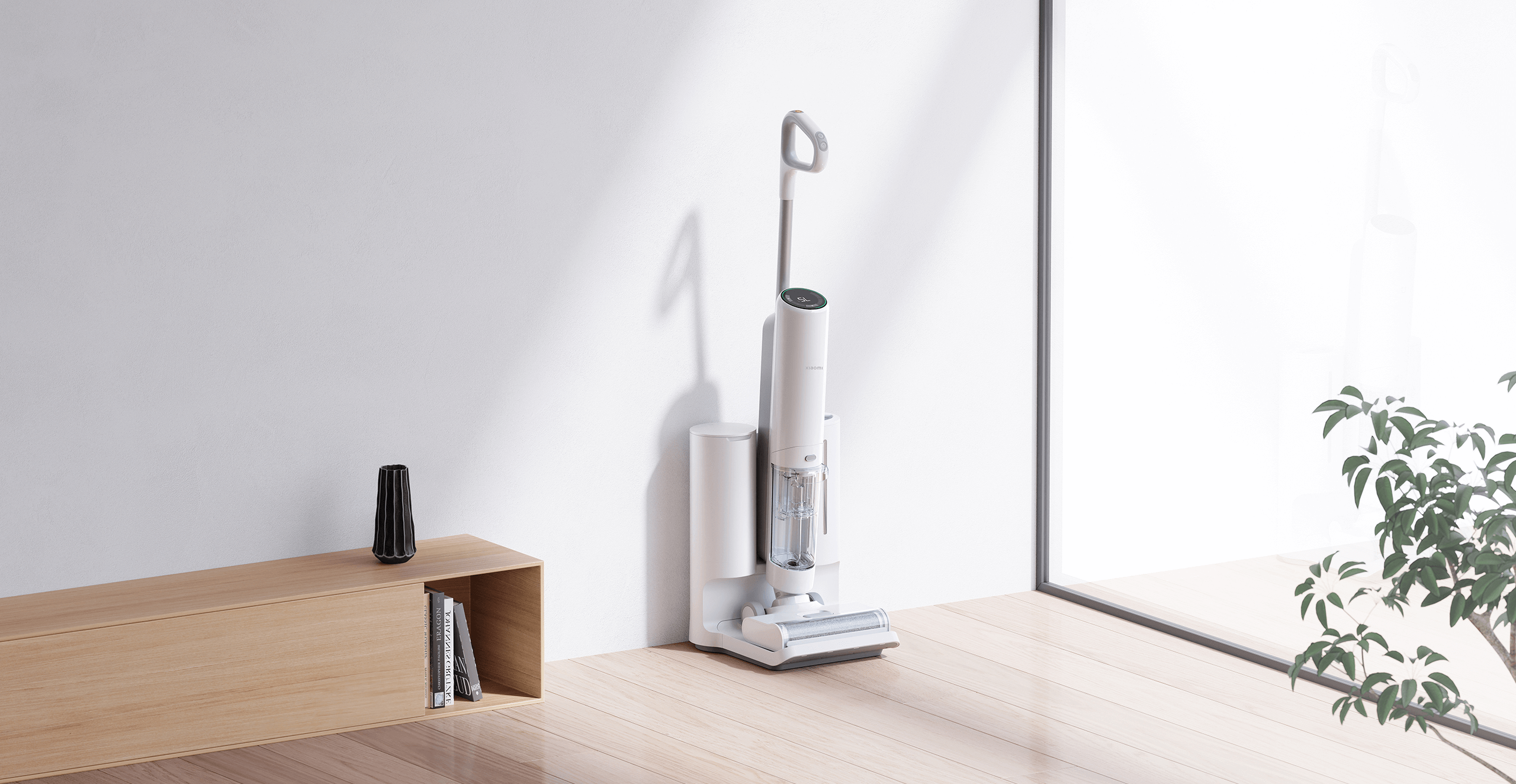 Main unit parameters
Rated voltage: 21.6V ⎓
Rated power: 220W
Charging voltage: 28V ⎓
Water resistance rating: IPX4
Dimensions: 270 x 270 x 1110mm
Product colour: White
Net weight of complete unit: About 11.8kg
Smart cleaning base parameters
Dimensions: 350 x 380 x 480mm
Rated input: 220–240V, 50/60Hz
Charging parameters: 28V ⎓ 1.0A
Rated power: 2100W
Package contents
Main unit x1 (including roller brush, filter element, handle)
Smart cleaning base x1 (including water tanks)
Roller brush for replacement x1
Power cable x1
Filter element for replacement x1
Cleaning brush x1
User manual x1