Xiaomi Precision Screwdriver Kit now on open sale in India for Rs.1299 (~$17)
In May this year, Xiaomi launched the Mi Precision Screwdriver Kit in India under crowdfunding with a decent price ta of 999 yuan (~$13). For those who couldn't grab the gadget during
the crowdfunding exercise, Xiaomi has now launched the Mi Precision Screwdriver Kit on open sale. It is presently available on mi.com for 1,299 yuan (~$17).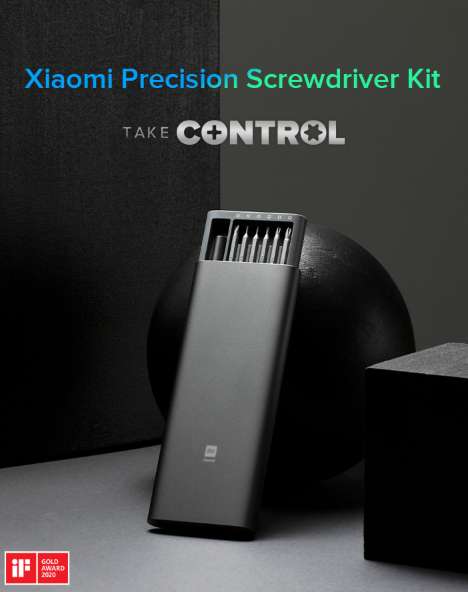 The Mi Precision Screwdriver Kit comes with 24 anti-rust precision bits covered in aluminium alloy cover. It features a magnetic box for storage with an aluminium alloy handle and is suitable
for conventional household appliances like quartz watches, laptops, cameras, radios, computers, mobile phones, drones, etc. To open it, you have to press the magazine that holds the bits downwards.
The handle has a rotating cap and is designed to be anti-slip for a better grip. The bits are engineered to deliver super high precision for perfect usage. The cover comes with smooth arc edges for comfortable grip experience and is anti-sweat and anti-corrosion.