XIAOMI MENSARJOR KITCHEN MODULAR INTEGRATED SINK GOES OFFICIAL WITH $612 PRICE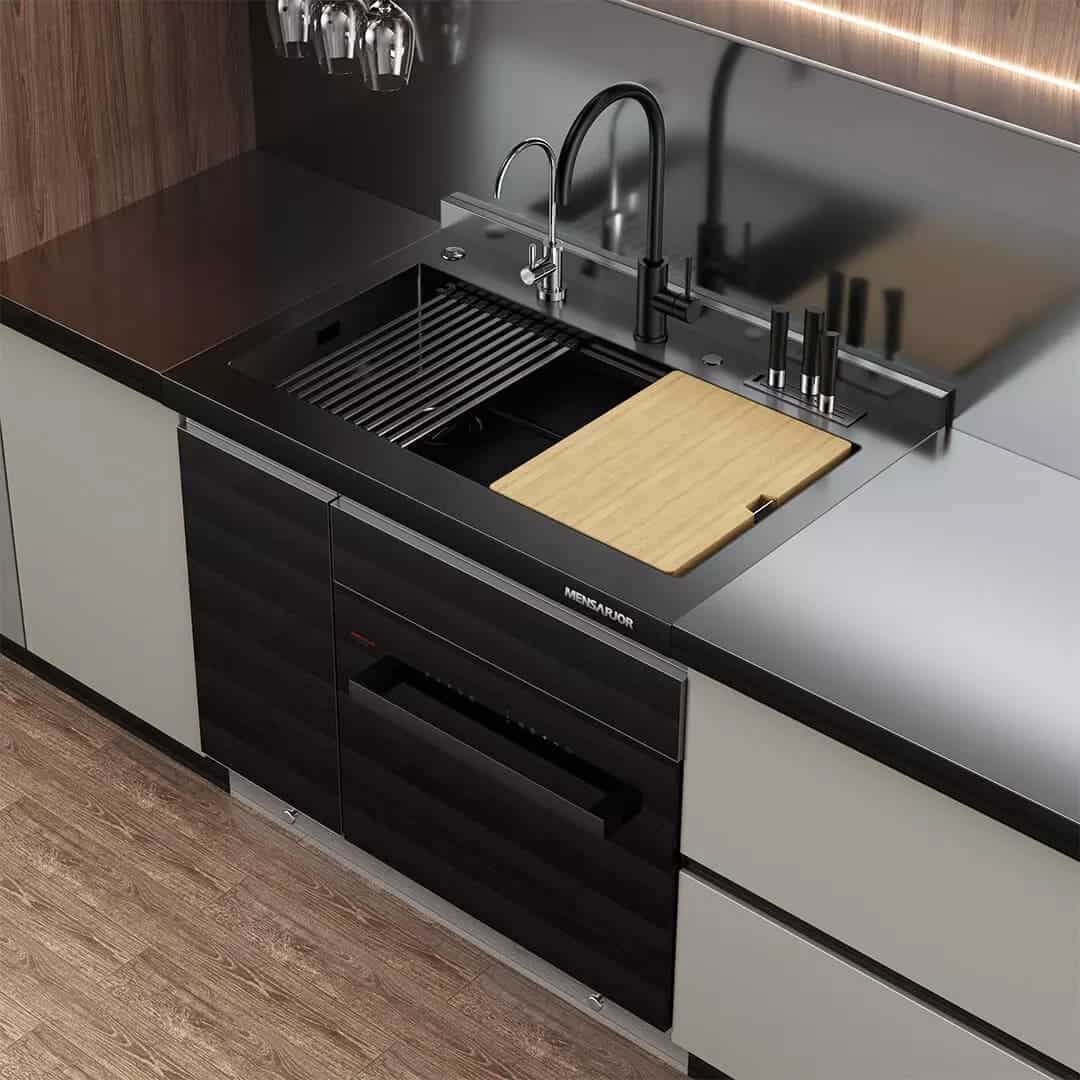 Xiaomi has once again decided to add a new exciting and unique product to its lineup. As you might have guessed already, this new offering falls under the company's crowdfunding platform YouPin. We're talking about the all-new Mensarjor Kitchen Modular Integrated Sink – a long but self-explanatory moniker.
Xiaomi Mensarjor Kitchen Modular Integrated Sink replaces three key essentials of any home kitchen with a single unit. The product features a dishwasher, a water purifier, and a water disposer. As the name suggests, the product suits well if you're going with a modular kitchen theme which nowadays is in most cases.
While Xiaomi Mesarjor Integrated Sink has three key divisions, the product manages to become an integrated solution for a lot of tasks. The modular sink comes with five modules that have seven functional parts connected seamlessly. The modular sink can be used for numerous tasks such as dishwashing, disinfection, drying, storage, garbage disposal, chopping vegetables, water filtration, and knife storage.
To top things off, the modular setup also eliminates the need for additional countertops and cabinets. Eventually, the modular kitchen solution ends up saving a ton of space which would be a solid option for limited space kitchens. If you dive a bit inside the modular sink, you will find a built-in water pipe along with the junction box. You will need to connect three pipes and one power cord to use the integrated sink.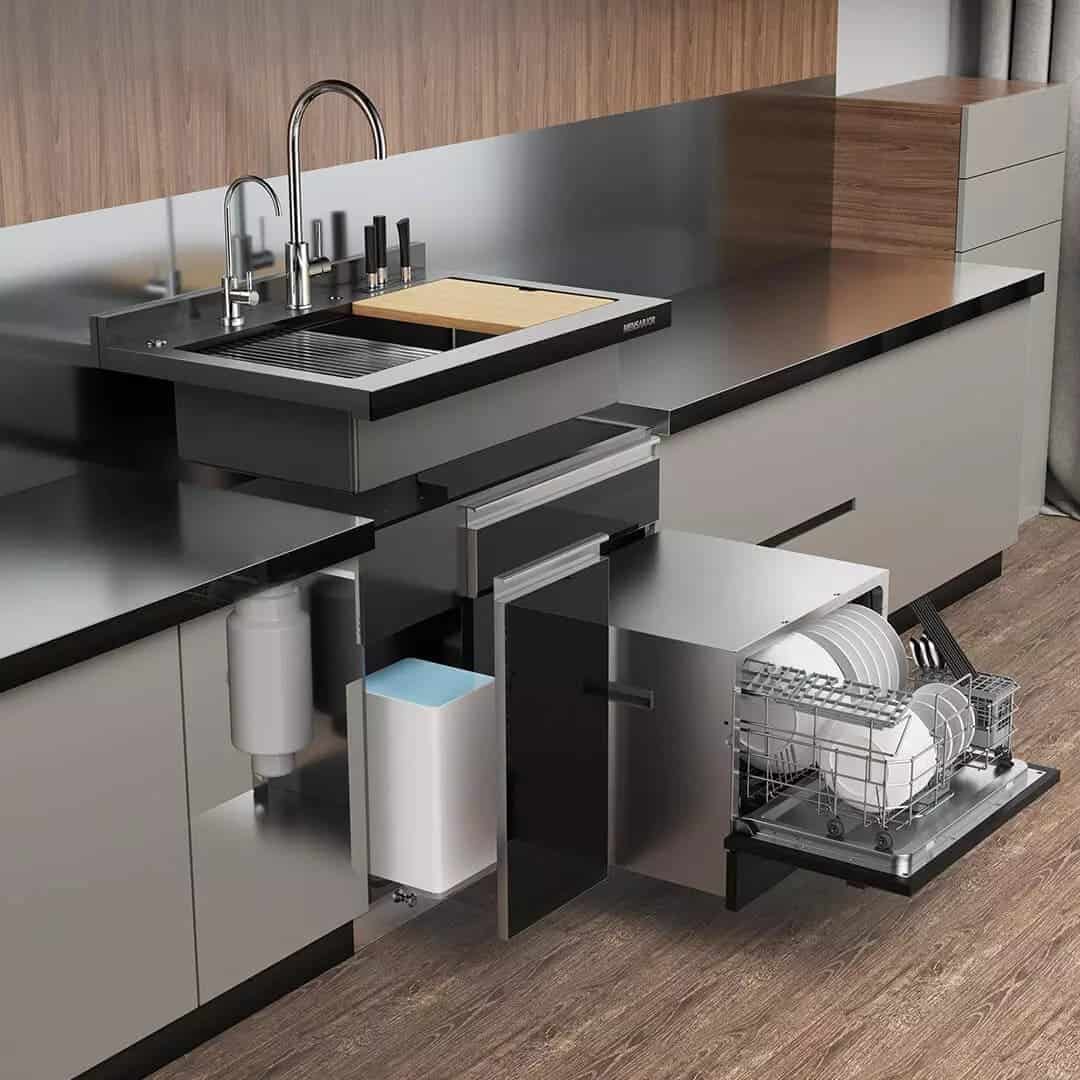 Another key highlight is the modular nature allowing you to replace or upgrade easily. If any of the five modules end up causing you problems, then you can remove it. Coming to the build quality, we're looking at premium and modern looking aesthetics. The key parts such as beam, raindrop plate, and body plate are made up of 304 stainless steel. The material choice will make the module corrosion resistant.