Lenovo LP40 Pro - New Upgrade for Lenovo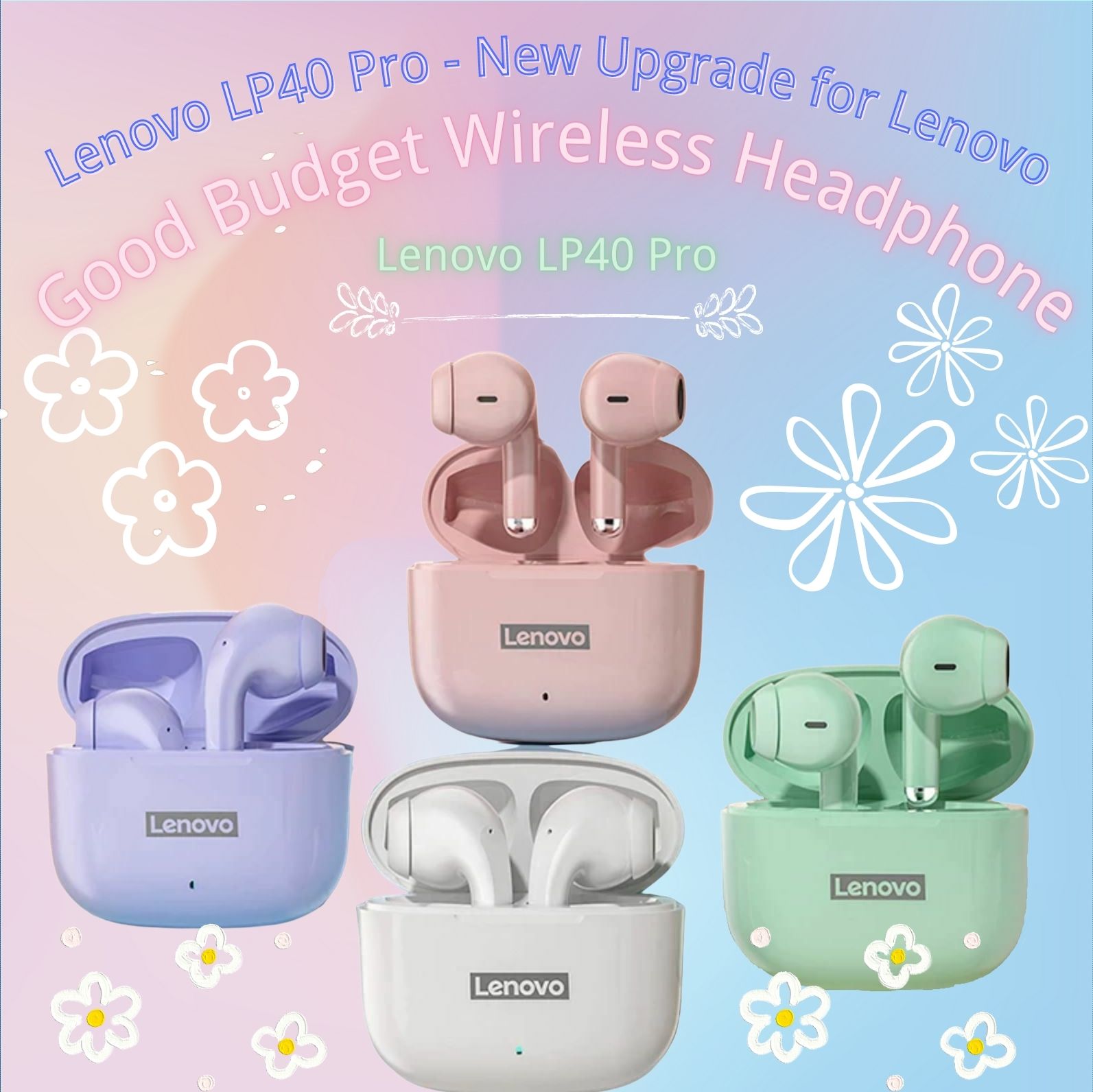 Two years after the release of the Lenovo LP40 earphones from the Thinkplus series,
which took the market by storm as one of the best-selling budget earphones and by far the most successful,
Lenovo has launched their professional version, the Lenovo LP40 Pro, let's take a closer look at it function now!
charging box
The design of the Thinkplus LP40 Pro's charging case is very similar to its predecessor,
the body is slimmer, it's made of glossy plastic that looks better than the matte ones,
and it's so small and light that you can put it in Small pockets to wear with jeans, great for travelling,
the main difference between this generation and the previous generation is that this new one is available in 5 colors,
the colors are black, white, purple, pink and blue.
Touch control
The touch control of the Lenovo LP40 Pro headset is located on the curve of the stem,
which is the sweet spot for the touch control to increase its accuracy and avoid mis-clicks,
the touch control is accurate and most of the time it only performs actions when needed,
it provides The possibility to increase and decrease the volume,
play the next and previous track and even take calls directly from the headset is very useful for reducing phone usage,
especially in crowded spaces.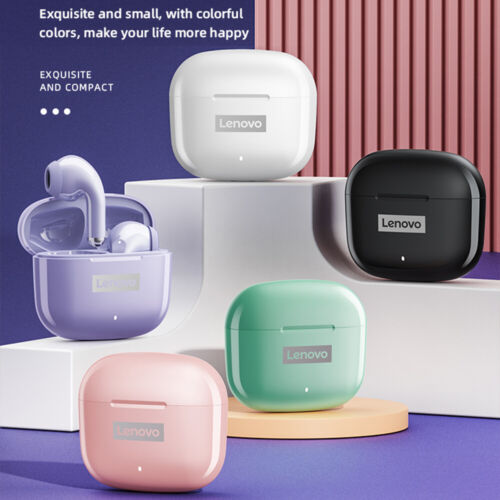 IPX5 waterproof
The Lenovo LP40 Pro headphones have a better IP rating than the previous model,
the LP40's IPX4 does a good job of protecting against minor water splashes and droplets like rain and sweat,
and while that's usually enough, you never know when you'll need to You need more waterproof protection than before,
which is why the IPX5 waterproof rating of the LP40 Pro is a significant improvement over the previous generation.
Battery Life and Charging
The battery on the Lenovo LP40 Pro is great,
the charging case comes with a 230mah battery that takes about 1.5 hours to charge using the USB C cable that comes with the case,
each earbud has a 30mah battery and they work by placing them in the case with The pins make contact and it starts charging automatically in about 1.5 hours,
and a notification is sent to the phone when the battery is low.
Overall, this is a very good budget wireless headphone that has it all, no matter what you need it for, it will serve you well!