Roborock S6 MaxV vacuum cleaner gets several new features and enhancements with v01.44.26 software update
Roborock S6 MaxV Vacuum cleaner was launched in April with an advanced level of intelligence and security. It houses intelligent obstacle avoidance with the help of Qualcomm's maturity and experience.
However, a new update with version 01.44.36 is rolling out to Roborock S6 MaxV with plenty of new features and changes. It also packs some bug fixes and refinements for obstacle recognition feature.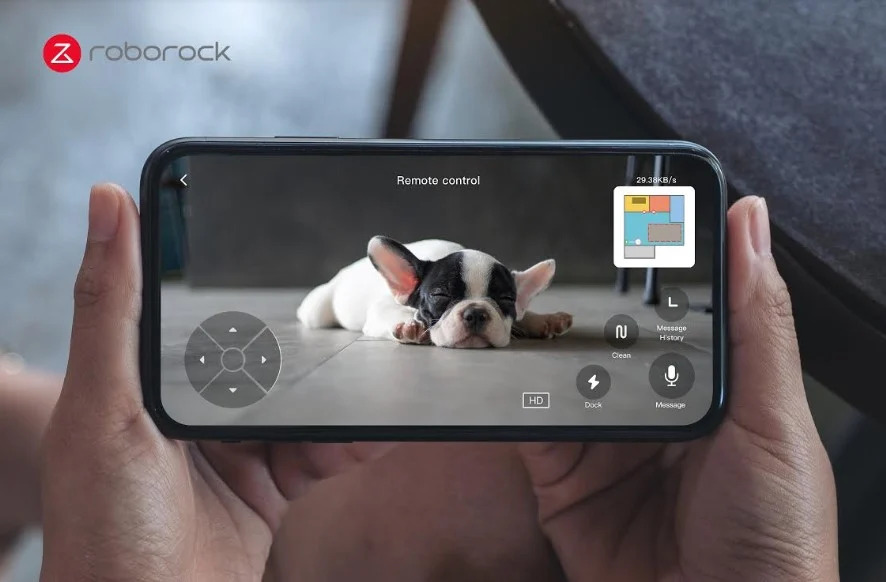 Roborock S6 MaxV update brings new Remote viewing feature whilst ensuring the privacy of users' data. It can now easily recognize different fabrics like socks, and the user can view photos of unknown objects taken by the robot.
The existing features have also perceived some refinements. It enhances the obstacle avoidance features, increases the positioning accuracy and efficiency, and improves water control for more even flow. There are general bug fixes and UI adjustments to improve the user experience.
Roborock has worked with biggies like Qualcomm to improve the security of the Robot Vacuum cleaner. It has improved the video-based function's security by introducing two-factor authentication and even engaged with TUV-Rheinland to find security flaws. The device underwent around 60 tests from user-authorization to app cybersecurity and passed with flying colors.
Roborock S6 MaxV does not carry any security anomaly and TUV Rheinland has certified it with ERSI TS 103645 certification.