Xiaomi has a plethora of earphones with various designs and features. Lately, its focus has been shifted to TWS earbuds with the most recent models being the Mi True Wireless Earphones 2 and the Mi True Wireless Earphones Basic. However, none of its TWS earbuds have active noise canceling (ANC) but that should change soon.
Today, we discovered that Xiaomi will soon announce a pair of TWS earphones with ANC and they will launch as the Mi Active Noise Cancelling Earphones. The product has received its Bluetooth Certification and it is expected to launch anytime.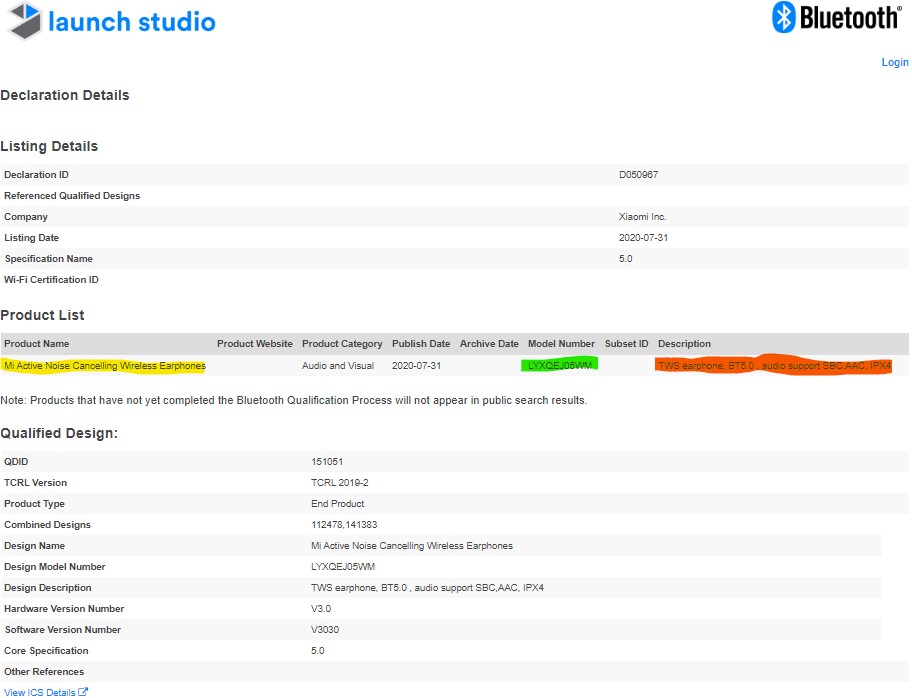 The earphones have the model number LYXQEJ05WM and the description says it is a pair of TWS earphones. It also reveals the earbuds have Bluetooth 5.0, support SBC and AAC audio codecs, and have an IPX4 rating.
We do not know when the earbuds will launch but seeing as they have active noise cancelation, we expect them to get a high-profile launch, possibly alongside a flagship phone such as the Mi 10 Pro Plus.
There is still a lot we do not know about the upcoming Mi Active Noise Cancelling Wireless Earphones. We do hope it has a great battery life and support for wireless charging, and not forgetting; a competitive price tag.