Viomi VSLAM Smart Robot Vacuum Cleaner launched for 1099 yuan (~$157)
Xiaomi's ecological chain company Viomi has launched a new robot vacuum cleaner. The product dubbed Viomi VSLAM Smart Robot Vacuum Cleaner comes integrated with the VSLAM visual navigation system. It is originally priced at 1,599 yuan (~$228) but is presently on offer on Xiaomi Youpin for 1,099 yuan (~$157).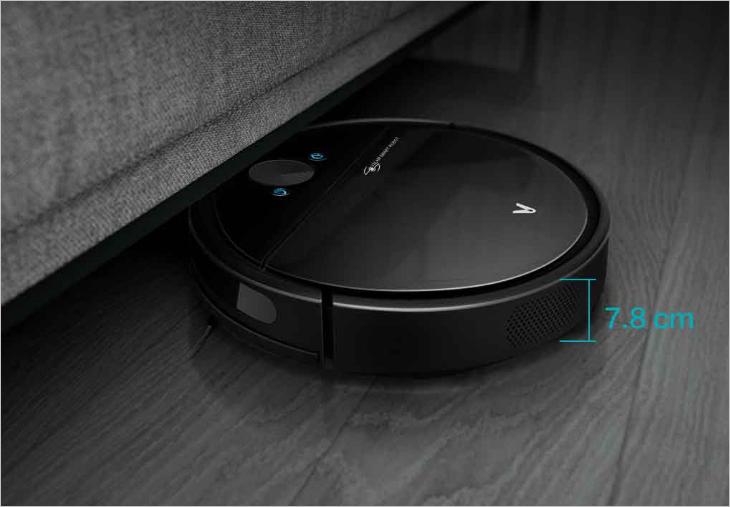 The Viomi VSLAM Smart Robot Vacuum Cleaner uses a Japanese imported NIDEC fan with a large suction power of 2600Pa, and 4-speed suction mode adjustment. The new-generation cleaning system which has extended bilateral brushes only collects dust and does not raise dust. With the V-shaped anti-winding roller brush, it can remove difficult-to-clean hairs in one go.The robot vacuum cleaner supports three sweep and mop modes which include an integrated sweep and mop, single sweep, and a single mop mode. The vacuum cleaner has a slim body which is just 7.8cm thick, making it easy to penetrate under the bed and clean under the sofa.Furthermore, it is equipped with HD wide-angle camera components which can quickly capture environmental information while on the move. The camera components can complete the collection of 40,000 feature points per second, and quickly build an environmental layout. With VSLAM intelligent algorithm, analog neural network algorithm, and 60 times/second path calculation rate, it can automatically select the best among multiple path planning schemes to efficiently complete the cleaning task.Its built-in 3200mAh battery has a battery life of up to 2 hours and supports automatic recharging. With 12 different types of sensors crammed inside, the vacuum cleaner has the ability to detect and avoid obstacles up to 2cm.