Xiaomi's MIJIA Smart Door Lock Pro arrives with a wide-angle camera & doorbell
Xiaomi smart home has a new product – the MIJIA Smart Door lock Pro. Before now, the launch of the product has been the subject of a couple of teasers pointing to the November 4 launch. The product comes with a price tag of 1699 yuan (~$255) and is presently available to pre-order on Jingdong (JD.com).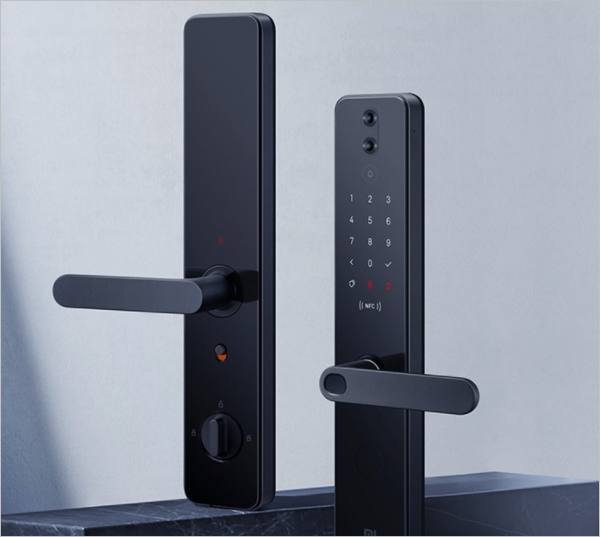 The MIJIA Smart Door Lock Pro product isn't just a smart door lock but also integrates a cat's eye doorbell and a wide-angle camera to achieve a comprehensive security system of the entrance into the home.
The camera system utilises a 1080P high-definition camera with up to 161° ultra-wide angle with the ability to detect when someone is at the door. It also comes with an alert system, video recording, an intercom system that enables two-way communication and other functions.
As a result of the high definition camera, the door lock system crams a 5000mAh removable polymer battery in addition to 4 AA batteries. The user will need to recharge the battery every 3 to 4 months. Thus, even though the battery life is unknown, we can conclude that it can last for months on a single charge.
In terms of the design, it adopts a straight plug-in C-level lock cylinder. The lock cylinder is inserted into the lock body, giving the lock better concealment. Even if the panel is damaged, the door cannot be opened directly through the lock cylinder hole.
Xiaomi MIJIA Smart Door Lock Pro comes with a total of seven (7) unlocking methods, including key, fingerprint, password, remote password, Bluetooth, NFC, and even supports Apple HomeKit.
The product is expected to start shipping on November 12.