Xiaomi vertical wireless charging socket is now on sale in China for 129 yuan ($19)
Last month, Xiaomi started crowdfunding a vertical wireless charging socket on Xiaomi Mall, for a price of 109 yuan (~$16). By the end of the crowdfunding campaign, around 35,000 people backed the product.
Now, the product is available for purchase on Xiaomi Mall, Xiaomi Youpin, and other retail channels of the company, carrying a price tag of 129 yuan, which roughly converts to $19.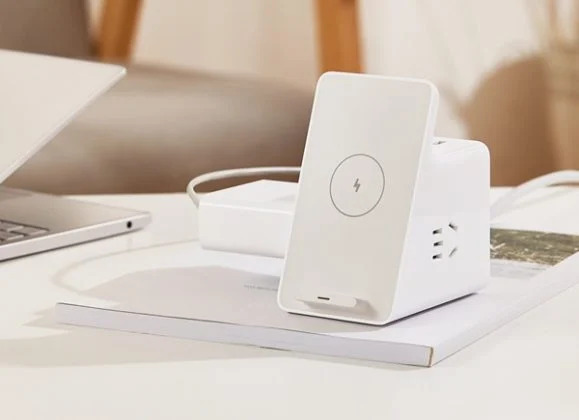 The Xiaomi Vertical Wireless Charging Socket uses dual-coil wireless charging so that the devices can be charged however they are placed — vertically or horizontally. The maximum wireless charging speed is 10W.
It is designed in such a way that the socket can also be used as a mobile stand with a 20-degree viewing angle. Being a charging socket, it comes equipped with three USB ports and a single port output is 18W.
The device also comes with a new standard combination jack and the two sets of standard combination hacks can fulfill the power needs of two desktop plugs, says the company. There is also a green-colored indicator to show the charging status.
The product also has a wireless charging stand with a non-slip silicone cushion. It is designed in such a way that when a device is docked, it offers a 20-degree viewing angle and can be used for several functions, including music playing, chatting, browsing, etc