Mi True Wireless Earphones 2 Pro receives Bluetooth certification
A few days ago, we reported that the Wireless Power Consortium has certified a new pair of TWS earbuds from Xiaomi called the Mi True Wireless Earphones 2 Pro. Today,
the earphones have been certified by the Bluetooth Special Interest Group (SIG).
The Bluetooth SIG website has published the certificate of the earbuds and it confirms it will indeed launch as the Mi True Wireless Earphones 2 Pro. The model number, TWSEJ09WM,
also matches the one on the site of the Wireless Power Consortium. The only new info is that the TWS earbuds have Bluetooth 5.0.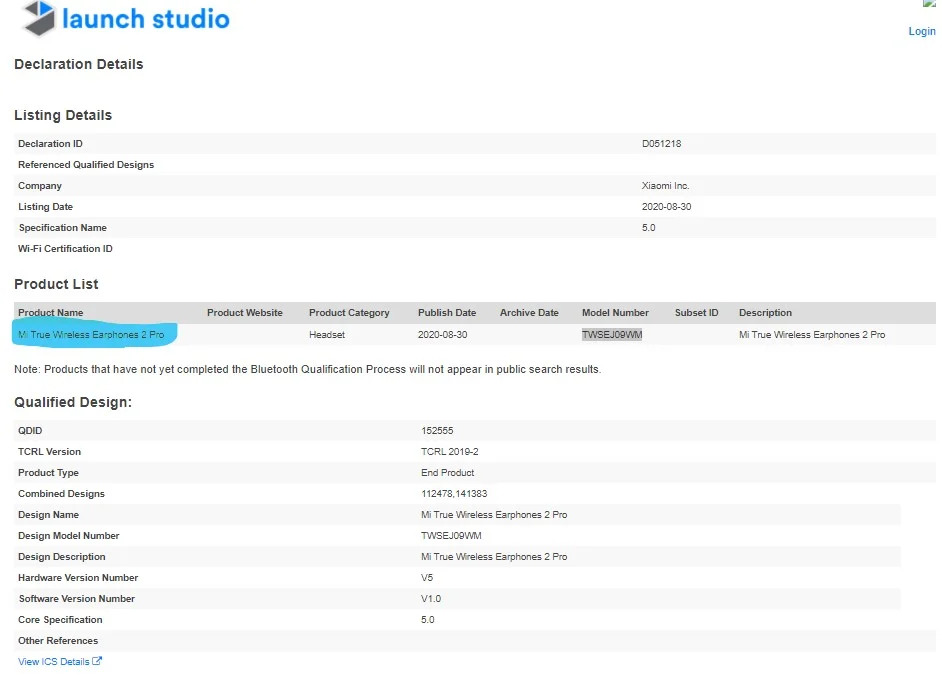 There is a possibility the earbuds are close to launching seeing as they have received two certifications already.
The Mi True Wireless Earphones 2 Pro will support wireless charging and also have active noise cancelation. We also know that it will come in black and will have a closed-ear design with silicone tips to
keep the sound in. There is also an infrared sensor on each earbud for wear detection and the smooth surface of the outer part of the earbuds point at support for touch controls.
Xiaomi also has another pair of wireless earbuds with noise cancelation on the way. The official name is Mi Active Noise Cancelling Earphones and it has model number LYXQEJ05WM. Other features of the TWS earbuds
include Bluetooth 5.0, IPX4 waterproof rating, and support for SBC and AAC audio codecs.