MIJIA Projector Youth Edition 2 launching September 2 with XiaoAI voice support
Xiaomi has officially teased the launch of a new projector next month. The projector is the MIJIA Projector Youth Edition 2 which may also be called MIJIA Projector Lite 2.
The projector is a successor to the MIJIA Projector Lite (Youth Edition) which was first announced around January 2019. This new version will be launched under crowdfunding on Xiaomi Mall on September 2 at 10 AM UTC+1.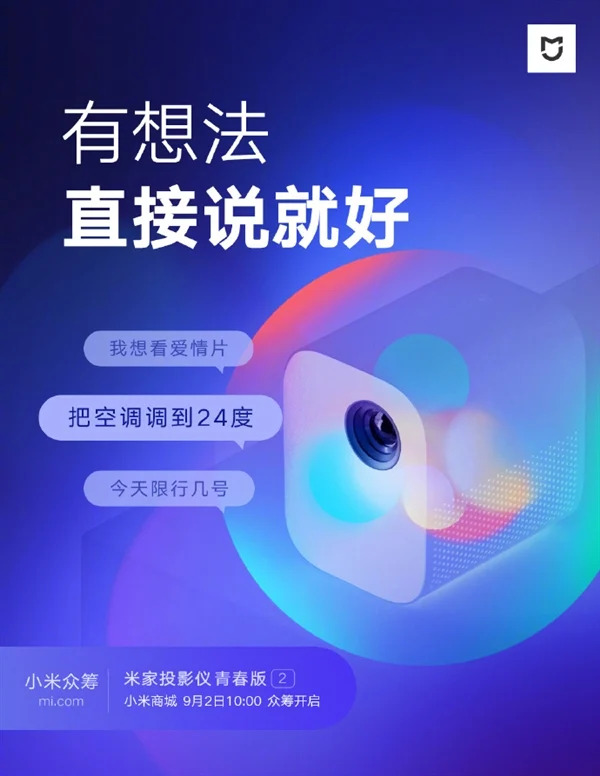 The MIJIA Projector Youth Edition 2 will have as its biggest selling-point the presence of XiaoAI voice support. This feature was lacking on the first-generation model. The teaser poster also avail us the opportunity to see how the device will look like.
The design is also similar to the model launched last year. But this time around, the front panel is changed from fabric to the same white plastic material as the body.
Although the specs of this model is yet to be revealed, we expect it to be similar to those of the MIJIA Projector Lite from last year. As a reminder, the MIJIA Projector Youth Edition uses a LED light source with a brightness of 500 ANSI lumens.
It has a resolution of 1080p and support for HDR10. It is also soft on the eyes and great for kids. There is also built-in speakers onboard.