Xiaomi has released a table lamp that can help you sleep and can play music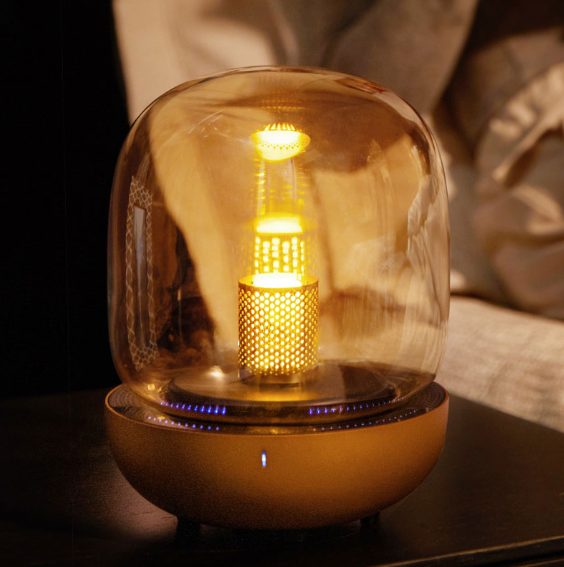 Today Xiaomi on the Youpin platform launched a fundraiser for a desk lamp with zero blue light and built-in speaker. Unlike the usual lighting that often surrounds us, Xiaomi Youpin Zero Blue Light Music Atmosphere Light can be used as a night light, and it also has a music box function.
Details
The danger of blue light from most LED lighting products is becoming more and more prominent. Blue light components affect the activity of retinal cells and suppress the secretion of melatonin at night, which not only reduces the power of vision, but also affects sleep. This diffused and warm light is reported to be non-harmful to the eyes and can also produce white noise to help you fall asleep. The indoor LED light source of the atmospheric lamp with zero emission of blue light was developed by a group of academics from the Nanchang University of China Academy of Sciences. It uses a highly efficient yellow LED on a silicon substrate as its core to create a clean, phosphor-free LED light source.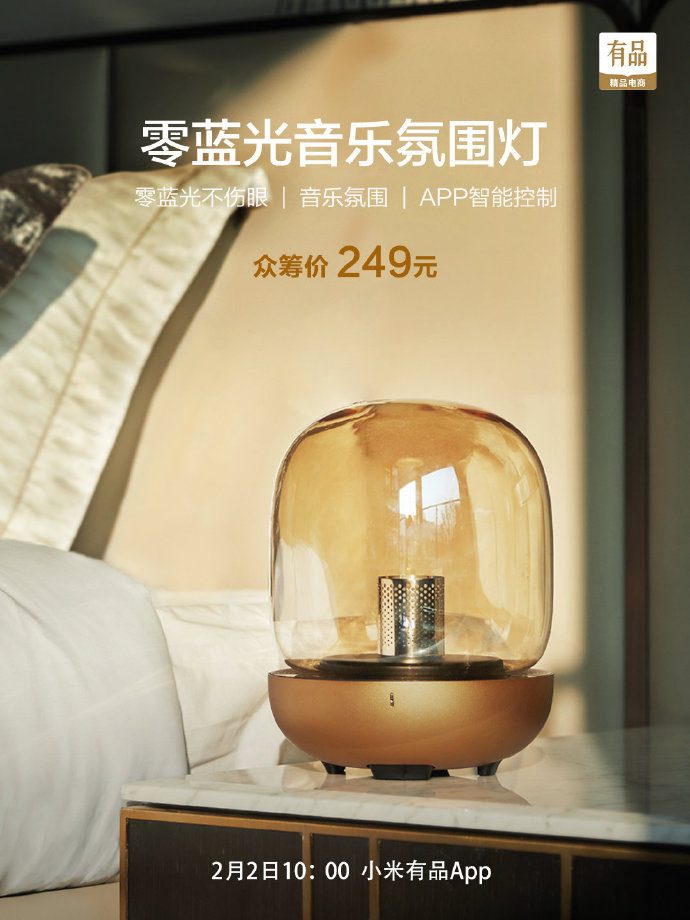 In addition, the color temperature of the ambient light source is 1700-1900K, which refers to the long-wavelength spectrum and allows for truly zero blue light. It is worth noting that the music in this color construct is reproduced thanks to the independent design of the sound resonator, which can provide excellent mids and highs. At the same time, it supports the connection of smartphones, tablets and other digital devices with Bluetooth function. Ambient light thanks to the Mijia APP can be switched in four modes, including: reading mode, sleep mode, candle mode and custom scenes. For consumers who love outdoor camping, this lamp can be used with batteries, so there is no need to worry about space restrictions. The original price is 499 Yuan ($ 77) and the current crowdfunding price is 249 Yuan ($ 38). The lamp is available in amber and smoky gray.