Xiaomi Noise Cancelling Headphone Pro will be released tomorrow!
The current car industry is extremely lively, and the headset industry seems a bit deserted, but there are still new headsets being launched. A few days ago, Xiaomi officially announced that the Xiaomi Noise Cancelling Headphone Pro launch conference will be set on May 13. The Vice President of Xiaomi Group Chang Cheng said while warming up this new headset that Xiaomi Noise Cancelling Headphone Pro is Xiaomi's highest-end flagship headset. In terms of noise reduction, sound quality, craftsmanship, etc., it will achieve industry-leading standards.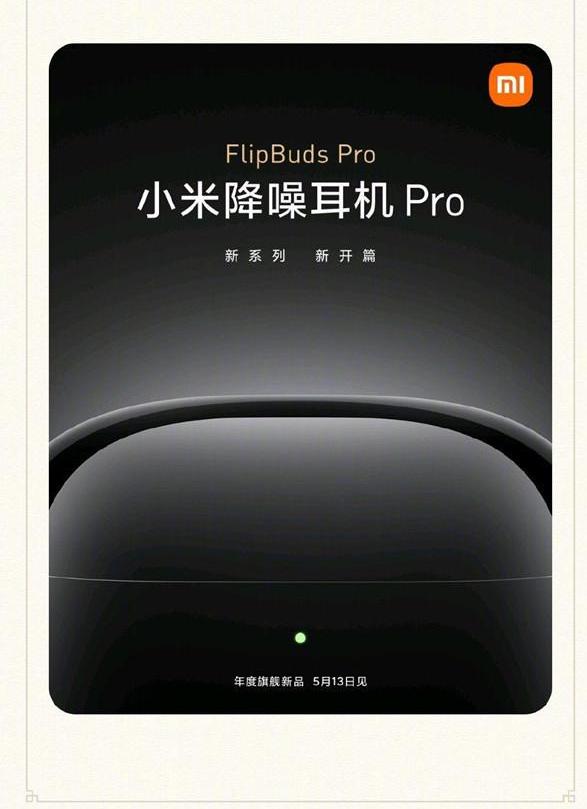 Judging from the current information, the Mi Noise Cancelling Headphone Pro will use advanced high-gloss nano-NCVM coating technology, and the texture and grip should be very good. In addition, Xiaomi also decided to name the headset with "Flip", and the overseas version was named FlipBuds Pro.
In terms of configuration, the Mi Noise Cancelling Headphone Pro will use an 11mm super linear dynamic coil, which can achieve 40dB deep noise reduction; adopts an acoustic short-circuit and anti-occlusion design, which allows users to enjoy quiet while reducing the discomfort caused by ear pressure; provide transparency, There are 6 modes of noise reduction, shutdown, office, daily, and air travel. It supports independent playback of two headphones, gesture operation, and earplug fit detection.
It is worth noting that it is said that Xiaomi has built a professional full anechoic chamber and acoustic laboratory for fine tuning for this headset. The cost of the full anechoic chamber alone has reached tens of millions. So will this high-end headset be expensive? According to Chang Cheng, the price of the new product is "very sincere." As for how sincere we are, we will know tomorrow.