Xiaomi launches the MIJIA Smart Safe Deposit Box under crowdfunding
Xiaomi has launched the MIJIA Smart Safe Deposit Box under crowdfunding on Xiaomi Mall. The device carries a crowdfunding price of 599 yuan ($87) while the retail price is 649 yuan ($95). The exercise will officially kick off on September 9.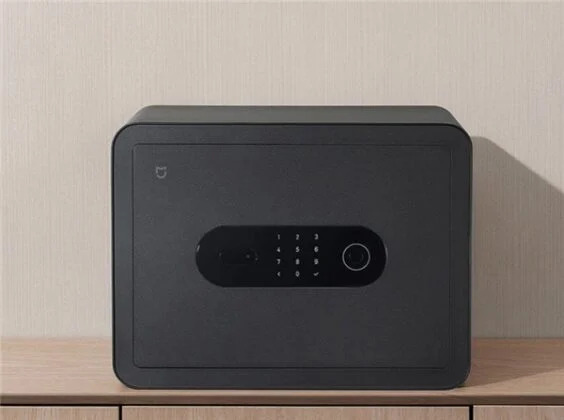 According to the official introduction, the MIJIA Smart Safe Deposit Box can be used to store valuables. The safe deposit box is made of high-strength material. The lock installation part and the lock bolt part are built-in 65Mn anti-drilling steel plates. This material is often used in high-strength structures such as large ships and bridges. It has an excellent anti-drilling ability and can effectively enhance the anti-destructive performance of the box.
The safe deposit box has 6 unlocking methods. It supports fingerprint unlocking, password unlocking, one-time password, Bluetooth unlocking, key unlocking and double verification unlocking. The fingerprint recognition rate is as high as 97.44%.
The MIJIA Smart Safe Deposit Box uses a straight plug-in lock cylinder to penetrate the lock body. Even if the panel is violently damaged, the inner lock cylinder can still ensure the safety of items. The lock cylinder is grade C which is the current high standard in the industry and has a stronger ability to prevent technical opening.
The MIJIA Smart Safe Deposit Box supports 20-digit virtual passwords. You can enter virtual garbled codes before and after the real password to prevent peeping and effectively protect the real password. You can remotely issue a one-time password through the MIJIA app without a gateway.
It is worth mentioning that if the user unlocks under duress, he can also use the preset "anti-duress fingerprint" to unlock the lock. After the fingerprint is identified, the emergency contact will be notified by phone to alarm. Further, users can conduct one-stop management of the MIJIA Smart Safe Deposit Box through the MIJIA app and view the remote unlocking records and various alarm reminders at any time. In terms of battery life, the deposit box is powered by four AA batteries which can be used normally for one year and support Type-C emergency charging.