Leaked video of a possible Mi 10 Ultra prototype shows an under-display cam
It is already known that Xiaomi has got an under-screen camera phone in the works. The company's CEO Lei Jun recently released a demo video showing the firm's perfected third-generation under-screen display in action.
Right now, a video of the Mi 10 Ultra having an under-display selfie camera has appeared online.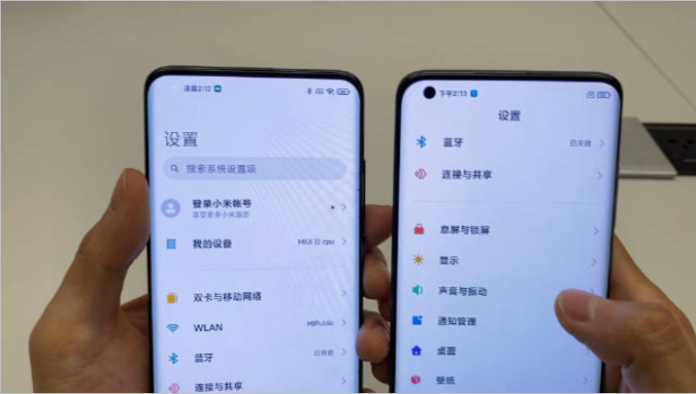 The video was shared on Weibo with what appears to be a Xiaomi Mi 10 Ultra packing an under-display camera (UDC) being compared with a couple of other Xiaomi devices. Xiaomi released the Mi 10 Ultra recently in China
to mark its 10th anniversary and the device didn't feature an under-display selfie camera. The unit in this video which clearly is a Mi 10 Ultra considering the rear camera design may likely be an early prototype that ended up not being mass-produced.
However, there are speculations that Xiaomi may possibly launch this under-display version of the Mi 10 Ultra in October or November. There are also speculations that the Chinese tech giant may alternatively only showcase the model just like the Mi Mix before mass-production commences next year. The source clearly indicated that this is a prototype and won't be released until next year. Xiaomi also stated earlier that it aims to bring this technology to the mass market next year" (2021.
The industry saw its first commercially launched under-display camera-packing phone in the Axon 20 5G recently. The device was a mid-range model and the samples shot on the selfie camera wasn't that great. Since it is a mid-range model that doesn't cost so much, the negative reviews won't be high. We can't say the same thing about the Mi 10 Ultra which from all intents and purposes is a flagship model. Xiaomi won't want to test the waters with an expensive machine. Well, except it is sure that the camera quality is devoid of glare and the output is of flagship quality.