Xiaomi patents a smartphone design with built-in TWS
Xiaomi has been lately applying for weird futuristic design patents. Recently, we saw a
smartphone design with an all-around screen and a huge 108MP "AI Super Camera". Now,
just a few days later, another patent has emerged that shows a handset with built-in TWS.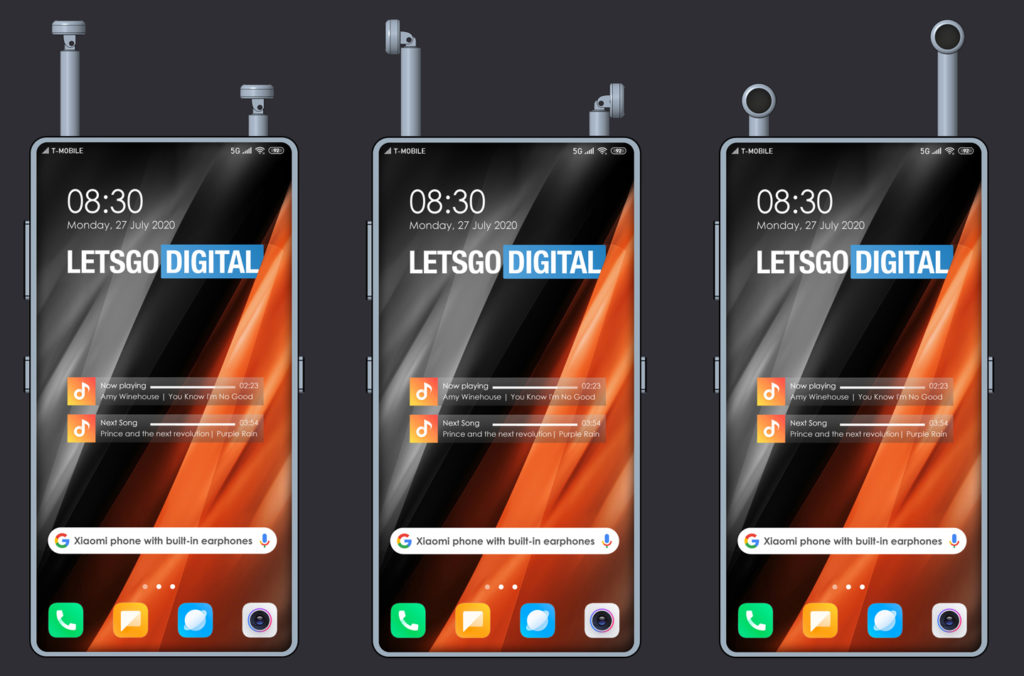 As always, this new patent was spotted by LetsGoDigital. The publication also happens to
have found the same design last month at the China National Intellectual Property
Administration (CNIPA). But only now, they could understand its design, thanks to the
documents submitted at The Hague International Design System, which is part of the World
Intellectual Property Office (WIPO).
As you can see from the pictures, the smartphone in the design patent is capable of
housing a pair of truly wireless earphones, commonly known as TWS. It is similar to
the compartment for S Pen on Samsung Galaxy Note series of phones.
The patent does not mention the working of this TWS but it should be connecting with
the handset via Bluetooth. Though it is a cool idea to integrate wireless earphones with the phone,
it has shortcomings.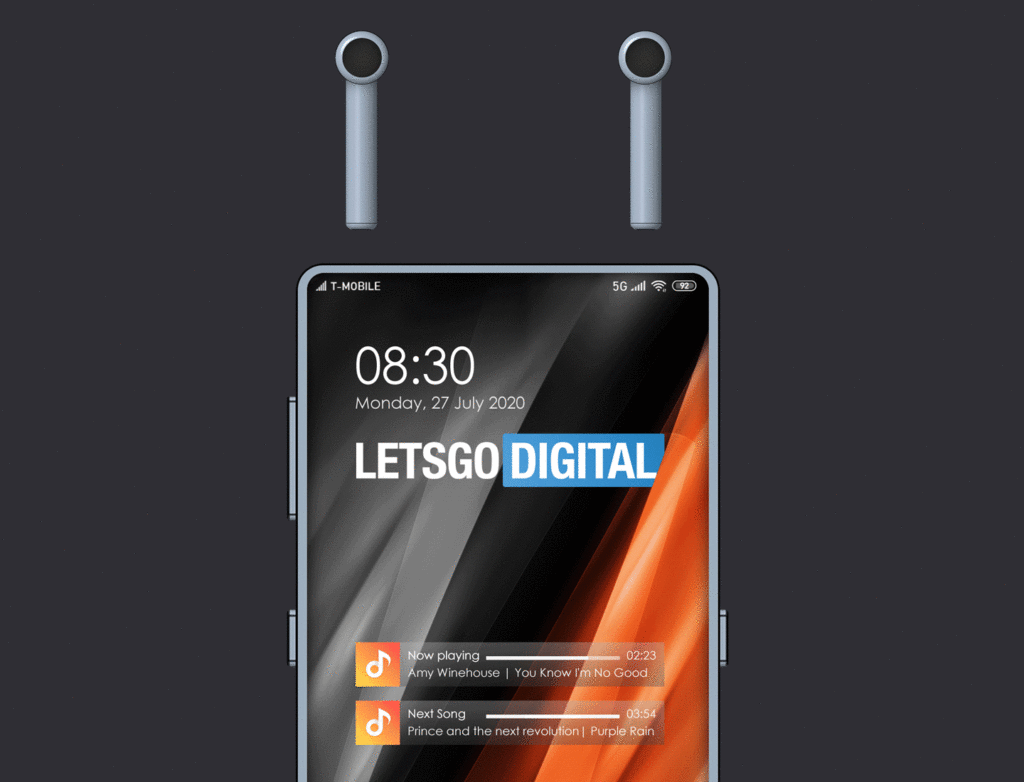 For example, housing for buds requires space inside the phone. Hence, the company needs
to cut some corners like reduce the battery size to achieve this design. Anyway, we don't
expect Xiaomi to launch such a smartphone in the new future but who knows.